Six home exercises for the elderly to increase mobility
Help and Advice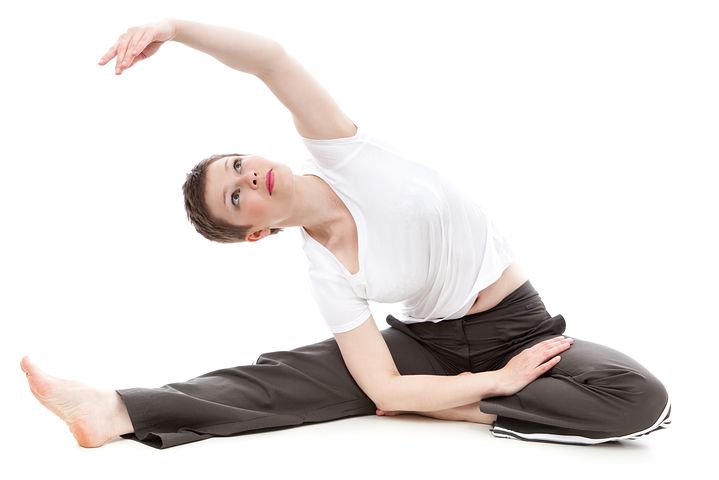 Did you know there are numerous ways you can incorporate fitness into your daily routine? Keeping active is extremely important to help keep you moving, independent, and healthy. Staying mobile for as long as possible is incredibly important and has numerous benefits, including:
Increased mobility
Ability to be independent
Better health
Good circulation
Healthy sleep habits
However, to enjoy the benefits of increased mobility, you have to exercise on a regular basis and keep active. Did you know there are a number of fun and easy ways to keep active from the comfort of your own home? Well, it is possible and there are even exercises you can do while sitting down in your most comfortable chair. In this article we are going to sharing 6 exercises you can do to increase the mobility in your body.
1. Tapping Your Fingers
This exercise is a simple series of movements that can easily be added into your daily routine. Begin by touching your index fingers repeatedly with your thumbs. Next, tap each of your fingers one at a time and repeat for a few minutes. Try performing this exercise a couple of times a day to keep your fingers nimble. Finger tapping can be an effective exercise to ward of stiffness in your fingers and help relieve the aches and pains of arthritis.
2. Hip Marching
This exercise can be carried out from the comfort of your riser recliner chair. If you would like to improve your mobility, flexibility, and strengthen your hips, this exercise is for you! Whilst sitting up straight, hold on to the sides of your chair and lift up your leg as high as is comfortable. Bend your knee towards you however is comfortable for you and then place your foot back on the floor. Repeat this exercise with your opposite leg and aim to do at least five lifts of each leg.
3. Stretch Your Neck
If you suffer from stiffness in your neck, it is important you try to stretch your neck on a daily basis. Necks stretches are a brilliant exercise to help loosen those tight muscles and improve your flexibility. All you have to do is sit up straight with your shoulders relaxed and looking forwards, turn your head as far over your left shoulder as it will go. Hold this position for five to ten seconds and then slowly return your head to facing forwards. Repeat on the other side.
If you practice these neck stretches multiple times a day, and they only take a few minutes, you will begin to notice a loosening of your neck and a relaxing of the muscles.
By building up these exercises slowly, you'll not only help to improve your strength but your balance and co-ordination too. So, don't delay- try some of these seat exercises today! It can be a great way to keep active and lift your mood. Let us know how you get on.
4. Lower Back Rotation Stretch
Your spine is the control centre of your body and is the powerhouse for all movement. The health of your spine can significantly affect your mobility. So, it's important you take care of it. The benefits of stretching your back on a daily basis cannot be emphasised enough. Stretching your spine with the lower back rotation stretch can increase flexibility in your ligaments, tendons, and muscles. What's more, it can help relieve tension and stiffness.
You can do this exercise sitting in an upright position with your feet flat on the floor. Simply twist your upper body to rotate your shoulders to the left and hold for 20-30 seconds. Return to your starting position before repeating the exercise on the opposite side.
5. Semi-Sits
Engaging your core muscles is a fantastic way to increase your mobility and build-up strength in your body. To complete this exercise, stand in front of your chair with your feet hip-width apart and then slowly lower your body towards the chair, bending your knees as if you're going to sit. Touch the seat of the chair very little (or not at all, if you're strong enough), and then return to a standing position.
This exercise will help bend and stretch your legs, allowing an increase in blood circulation and helping keep your body supple and strong.
6. Take Daily Walks
Although this isn't an exercise you can strictly do at home, it is something that will help keep you fit and healthy. What's more, it will ensure you can stay mobile and enjoy independence well into your older years. Aim to take a daily walk around your garden or local area. Not only will the physical activity do you good, but the fresh air will help you sleep better in the evening.
Increasing your mobility is your responsibility. Simply beginning with a few small steps now can help you in the years ahead. Stay younger for longer and work out regularly. Here at Grosvenor Mobility we want you to live your healthiest life possible.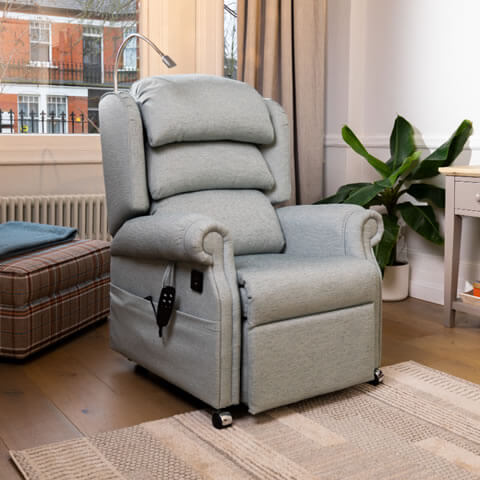 The Chair Collection
At Grosvenor Mobility, your comfort is our priority. We believe that everyone should have the freedom to be able to relax in complete comfort independently in their home. It's why we proudly supply only the highest quality Rise and Recline Chairs and Adjustable Beds to aid you in your home.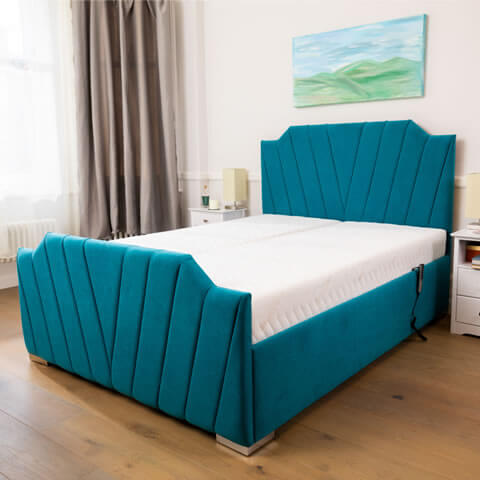 The Bed Collection
The bedroom is your sanctuary. It's your place to rest, unwind and totally relax. But to do so, you need the perfect bed; comfortable and luxurious. At Grosvenor Mobility our range of Adjustable Beds do just that. Featuring easy to use handsets that operate our ultra-quiet motors allowing you complete control at the touch of a button.