Updated as of 25th January at 16:00
On 4th January 2021 the Government announced a third national lockdown for England. We remain open for business as normal, following Government guidelines.
How we are keeping our customers and staff safe
At Grosvenor Mobility our first priority is the health and wellbeing of all our customers, suppliers and staff.
We are closely monitoring the government guidelines and during this difficult time we are taking extra precautions to help keep all our customers, suppliers and staff safe.
Demand
Demand for our products is high. We understand just how important our products and service are and will make every effort to maintain our high level of service to you, whilst prioritising everybody's health and safety.
Safety
Our staff are using disposable gloves and face masks for each and every home demonstration and delivery. They are also washing their hands with hand sanitiser before they enter and once they leave each property. If you or anyone in your household has been suffering from symptoms of Coronavirus we will not attend a home demonstration.
Our Staff
If any member of our team shows even the slightest symptom of Coronavirus, or if they come into contact with anyone suspected of having the Coronavirus, they will be sent home to self-isolate immediately and arrange to be tested.
Call Us
If you have any concerns or questions at all, don't hesitate to call us on 0808 149 9591.
Rest assured everyone at Grosvenor Mobility is working tirelessly to ensure we can continue to provide you with our usual high level of service during this unprecedented time.
Concerns or questions?
Do get in touch if you have any concerns or questions during these unprecedented times, you can chat with a member of our dedicated team by completing our quick and easy online form, or call free on: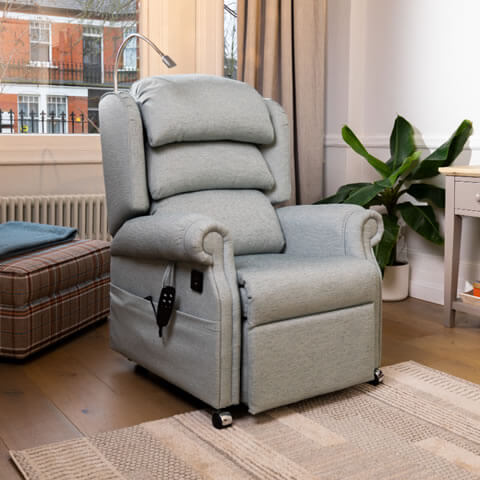 The Chair Collection
At Grosvenor Mobility, your comfort is our priority. We believe that everyone should have the freedom to be able to relax in complete comfort independently in their home. It's why we proudly supply only the highest quality Rise and Recline Chairs and Adjustable Beds to aid you in your home.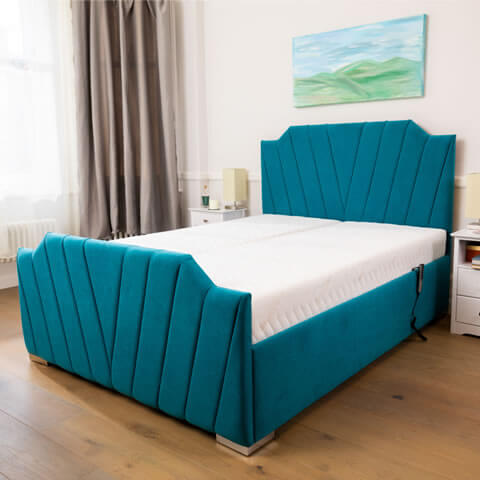 The Bed Collection
The bedroom is your sanctuary. It's your place to rest, unwind and totally relax. But to do so, you need the perfect bed; comfortable and luxurious. At Grosvenor Mobility our range of Adjustable Beds do just that. Featuring easy to use handsets that operate our ultra-quiet motors allowing you complete control at the touch of a button.