As standard with all Grosvenor Mobility purchases, we include full and comprehensive warranties for your goods. With both onsite and offsite repairs, alterations, stain removal and comfort adjustments made on all our mobility furniture, we deliver good, honest, peace of mind..
Everyone deserves comfort
Through years of development, we have carefully perfected our craft and expertise in providing the very best in UK hand made to measure mobility furniture. This expertise in customer consultation, specification, production and installation assures that every rise and recline chair or adjustable bed made offers a level of comfort that is unsurpassed..
Aftercare. Powered by Staingard
Widely acknowledged as the leader in the supply of furniture and bed protection, cleaning, repair and care, Staingard are a chosen partner of Grosvenor Mobility to assist in the warranty cover of our customers across the UK.
With technicians throughout the UK, a fast and effective customer response to delivering a professional on-site furniture repair service is but a phone call away.
Always caring
In the unlikely event that you face difficulty with your new rise and recline chair or adjustable bed, Grosvenor Mobility have a dedicated Customer Care team standing by to assist with your concerns. With a solution to your problem expected to be discussed with you within 24 hours of reporting, our team will do everything they can to ensure remedial care is underway as soon as possible.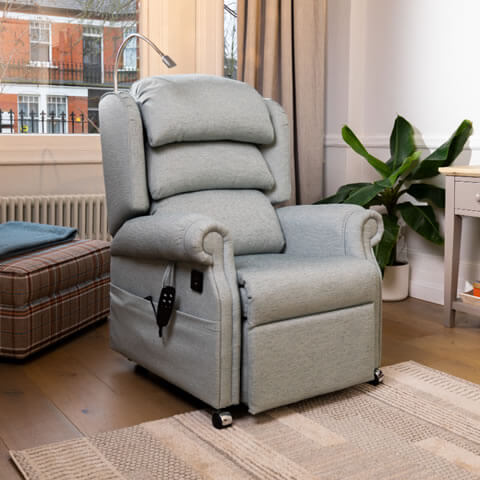 The Chair Collection
At Grosvenor Mobility, your comfort is our priority. We believe that everyone should have the freedom to be able to relax in complete comfort independently in their home. It's why we proudly supply only the highest quality Rise and Recline Chairs and Adjustable Beds to aid you in your home.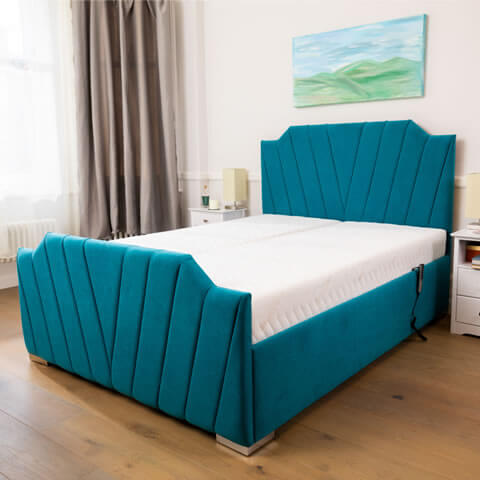 The Bed Collection
The bedroom is your sanctuary. It's your place to rest, unwind and totally relax. But to do so, you need the perfect bed; comfortable and luxurious. At Grosvenor Mobility our range of Adjustable Beds do just that. Featuring easy to use handsets that operate our ultra-quiet motors allowing you complete control at the touch of a button.