Old furniture can often prove difficult, costly and time consuming to remove. This is an all too well-known problem which deters many prospective customers from making that life improving purchase.
Thankfully, unlike most mobility furniture companies, Grosvenor Mobility will never charge for the removal of your old furniture.
In fact, we offer a minimum of £250 money off per item on your order per trade-in – plus, we often run special offers increasing the trade-in value even more!
Upgrade your furniture. Upgrade your quality of life
For anyone tired of their old furniture, our trade-in and part exchange service is perfect for those looking to upgrade their comfort and quality of life with the very best UK made mobility furniture.
Unlock the value of your unwanted furniture
Grosvenor Mobility will take any chair or bed per equivalent order.  Meaning your tired old chair can be traded in for a brand new rise and recline chair.  Or perhaps, part exchange your single bed for a bespoke king-size adjustable bed.
Everyone deserves comfort
Rather then send your old furniture to landfill, we always aim to rehome what we can.
With the help of local businesses and charities, Grosvenor Mobility have provided and will continue to provide chairs, sofas, beds and mattresses to numerous homes and to the less fortunate.
As for items slightly too well loved to rehome, we take part in eco-efficient recycling schemes – ensuring we do our part in tackling the unnecessary rise in waste to landfill.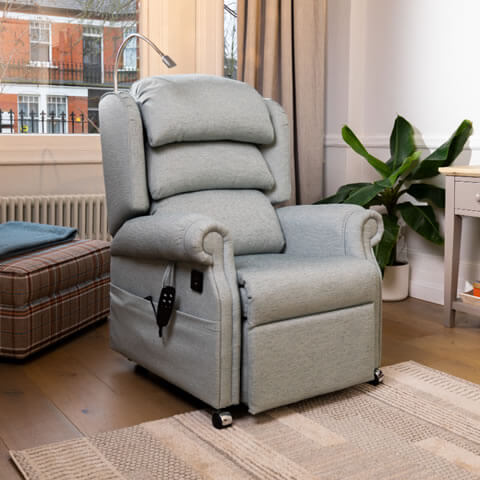 The Chair Collection
At Grosvenor Mobility, your comfort is our priority. We believe that everyone should have the freedom to be able to relax in complete comfort independently in their home. It's why we proudly supply only the highest quality Rise and Recline Chairs and Adjustable Beds to aid you in your home.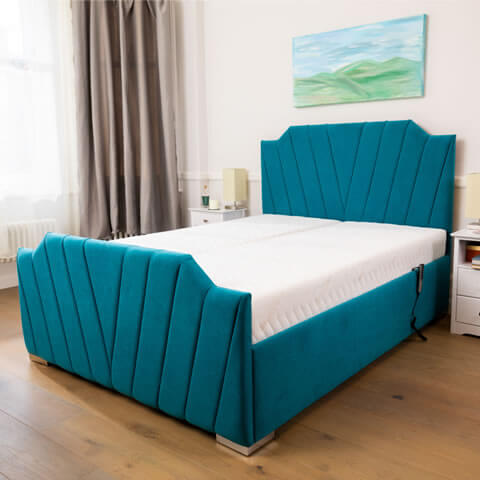 The Bed Collection
The bedroom is your sanctuary. It's your place to rest, unwind and totally relax. But to do so, you need the perfect bed; comfortable and luxurious. At Grosvenor Mobility our range of Adjustable Beds do just that. Featuring easy to use handsets that operate our ultra-quiet motors allowing you complete control at the touch of a button.