VAT or Value Added Tax is a UK Government applied tax on all goods and services purchased in the United Kingdom. Currently, a VAT rate of 20% is applicable to all purchases – though there are exceptions.
If you are disabled or suffer from long-term illness, you will be eligible for 0% VAT on numerous purchases. This is VAT Exemption / VAT Relief.
Am I eligible for a VAT Exemption?
For VAT purposes, you are classified as disabled or to be suffering from long-term illness if you have:
A physical or mental impairment which has a long term and substantial adverse effect upon your ability to carry out everyday activities;
A condition which the medical profession treats as a chronic sickness or long-term health condition.
If you believe that you meet the criteria listed above, then you will be eligible for VAT relief from the UK government and Grosvenor Mobility's adjustable beds and rise and recline chairs.
How do I apply for VAT Exemption?
For VAT Exemption on your purchase you need only to complete and sign our simple and straightforward form at the point of purchase stating your name and address, the disability or long-term illness present and a declaration that you meet the necessary criteria.
No "proof of disability" or doctor's note required and no certification to be shown.
As per GDPR data protection law and practice, all your personal and medical details collected are secure and confidential.
What Grosvenor Mobility products are eligible for a VAT Exemption?
All specialist adjustable beds and rise and recline chairs provided by Grosvenor Mobility are eligible for VAT exemption.
Have a question about your eligibility?
Get in touch with a member of our dedicated team by completing our quick and easy online form, or call free today on: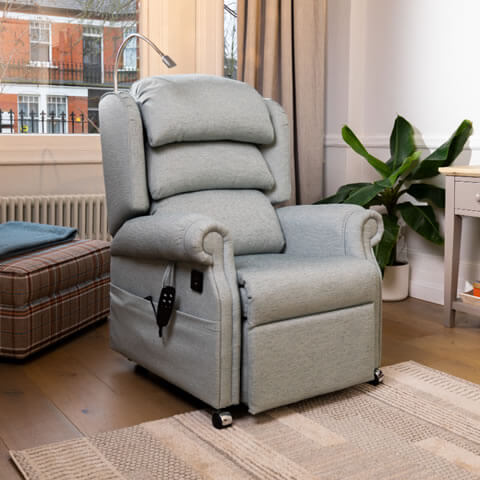 The Chair Collection
At Grosvenor Mobility, your comfort is our priority. We believe that everyone should have the freedom to be able to relax in complete comfort independently in their home. It's why we proudly supply only the highest quality Rise and Recline Chairs and Adjustable Beds to aid you in your home.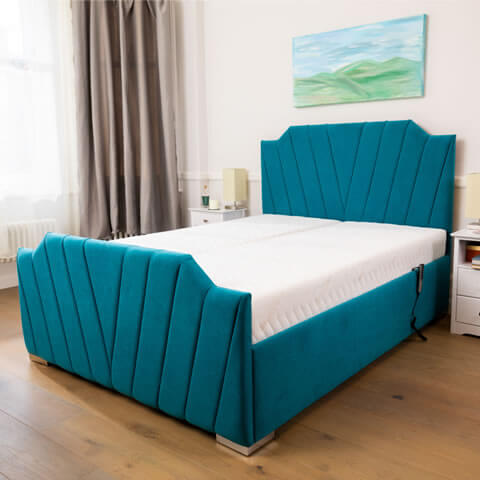 The Bed Collection
The bedroom is your sanctuary. It's your place to rest, unwind and totally relax. But to do so, you need the perfect bed; comfortable and luxurious. At Grosvenor Mobility our range of Adjustable Beds do just that. Featuring easy to use handsets that operate our ultra-quiet motors allowing you complete control at the touch of a button.