Pure opulence. The Dove really is a stunning piece of furniture. With it's integrated headboard and footboard featuring a timeless scrolled top for a real touch of class, along with its fivepoint adjustable slatted mattress frame with simple hand controls to allow ease of movement. Shown here with round chrome feet and finished in Plush Pewter
Pure opulence. The Dove really is a stunning piece of furniture. With it's integrated headboard and footboard featuring a timeless scrolled top for a real touch of class, along with its fivepoint adjustable slatted mattress frame with simple hand controls to allow ease of movement. Shown here with round chrome feet and finished in Plush Pewter

REQUEST A FREE HOME TRIAL
REQUEST A FREE HOME TRIAL

REQUEST A BROCHURE

REQUEST A CALL BACK

BED SIZE
Unlike 'off the peg' furniture – where you are expected to fit it – we will only ever provide furniture made to fit you.
Crafted to meet your individual measurements in our carefully selected UK factories, each Grosvenor Mobility Rise and Recline chair provides maximum comfort, support and distribution of weight – minimising pressure sores, relieving back pain and helping to improve poor circulation.
BED FABRICS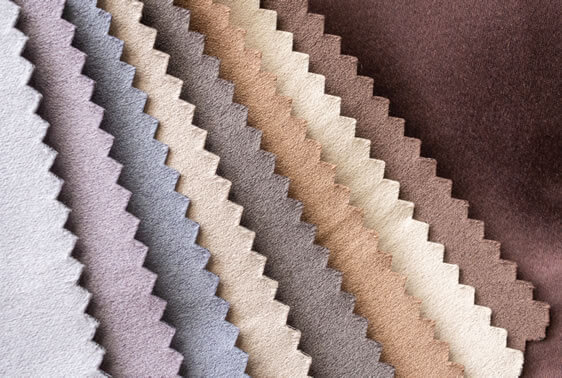 We offer a broad range of fabrics and leathers, ensuring your chair looks as nice as it feels.
With over 250 varieties of material and colours available, Grosvenor Mobility boast one of the broadest ranges of fabric and leathers for Rise and Recline chairs in the UK.
With the option of a single fabric throughout or an alternate material between the cushions and sides, we can help you build the Rise and Recline chair of your dreams.
Aftercare Powered by Staingard
Widely acknowledged as the leader in the supply of furniture and bed protection, cleaning, repair and care, Staingard are a chosen partner of Grosvenor Mobility to assist in the warranty cover of our customers across the UK. With technicians throughout the UK, a fast and effective customer response to delivering a professional on-site furniture repair service is but a phone call away.
BED MOTORS
Grosvenor Mobility offer a range of Rise and Recline mechanisms, each with their own features to suit your individual requirements.
From space saving technology to independent leg and back control, our demonstrators are fully trained to assess your needs and find the appropriate solution.
Single Tilt

The Single TIS motor is our most popular and it meets the requirements of many people. Tilting on its own axis to give a high leg lift, bringing the users feet above their hips helping to relieve a range of health issues and symptoms of pain.
Dual Tilt in Space

The Dual TIS offers all the features of the Single TIS with the added option of reclining back to a near horizontal position.
Wall Hugger
The Wall Hugger is unique in the fact that the base of the chair moves forward as the back reclines. Perfect for those with limited space.
Standard Dual
Our Standard Dual motor allows the user to operate the footrest and back separately, giving the option of keeping the back upright whilst raising the feet to horizontal.
BED ACCESSORIES
Personalise your Rise and Recline Chair with our range of accessories.
Grosvenor mobility offer a host of optional extras to really make your chair unique. From arm covers to built-in heat and massage, we would be more than happy to help you select the right accessories for your needs.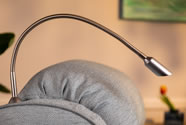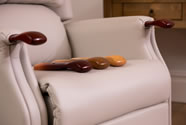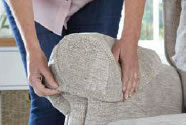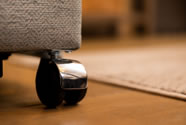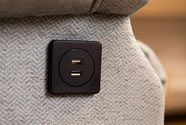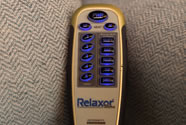 The Bed Collection
The bedroom is your sanctuary. It's your place to rest, unwind and totally relax. But to do so, you need the perfect bed; comfortable and luxurious. At Grosvenor Mobility our range of Adjustable Beds do just that. Featuring easy to use handsets that operate our ultra-quiet motors allowing you complete control at the touch of a button.