Choosing an appropriate Adjustable Bed for the disabled
Articles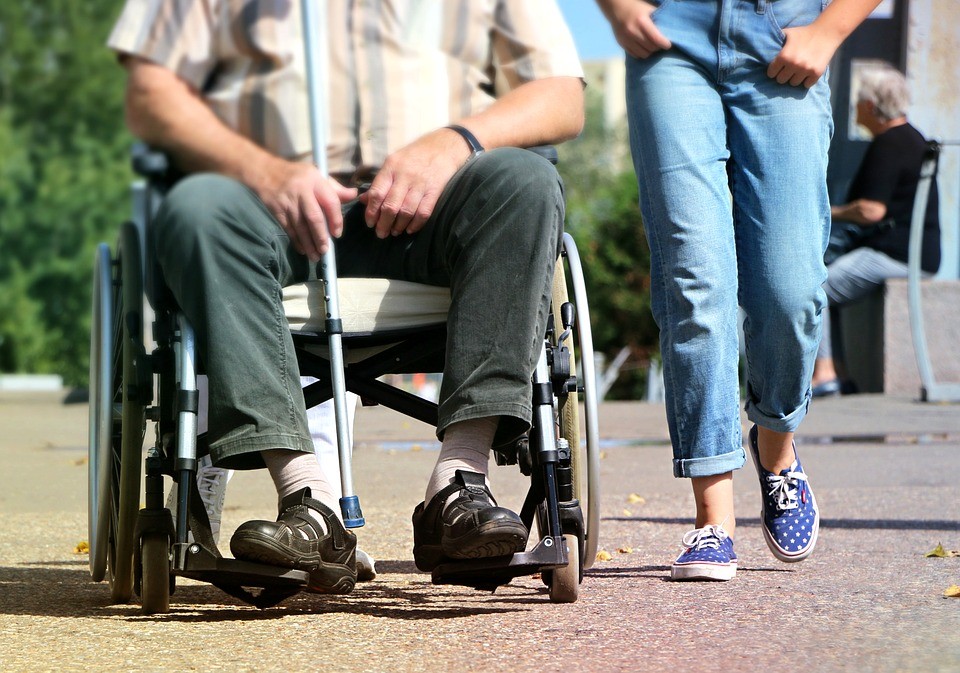 The comfort and support an appropriate bed offers the disabled cannot be emphasised enough. Here at Grosvenor Mobility, it is our priority to ensure each and every one of our customers are able to sleep comfortably and with all the support they require, no matter their mobility struggles. We know how essential a good night's sleep is to the well-being of an individual and their quality of life.
What Should You Prioritise?
If you are helping choose a bed for a disabled individual, there are a few things you should prioritise. It is important to consider a person's requirements and their mobility needs. Certain disabilities require individuals to spend more time in bed than usual, which is why it is extremely important that a specialised bed is chosen to provide ultimate comfort and support.
So, how do you choose the best bed for the disabled?
How Does their Disability Affect Their Sleep?
Each disability raises its own challenges and, often, mobility can be one of the most commonly affected factors. For many people, the pain and discomfort caused by a physical disability can worsen at night. This can make it difficult for individuals to get comfortable at night and fall asleep. For many people, the pain keeps them awake and they experience very dissatisfying sleep. Having an adjustable bed in such circumstances can have a significant impact on a person's sleep and experience of comfort throughout the night.
Consider an Orthopaedic Mattress
For ultimate comfort, the right bed frame can only do so much, you must also consider purchasing an orthopaedic mattress. These reliable, durable, firm, comfortable mattresses provide those with disabilities all the support they need. What's more, they can help maintain comfort throughout the night and during the day, when staying in bed longer than usual may be necessary.
Electric Adjustable Beds
For individuals with mobility struggles as a result of a physical disability, electric adjustable beds are extremely beneficial. Ideal for the disabled, electric adjustable beds help provide independence to individual's struggling with mobility. If you know someone who struggles to get themselves into a comfortable sleeping position, finds it difficult to move around during the night, or needs assistance getting in and out of bed, an electric adjustable bed could be just what you've been looking for.
The electric adjustable beds we sell at Grosvenor Mobility can be specially adjusted to suit the needs of the user. With multiple options, such as raising the head or the foot of the bed or giving extra support to the back, our electric adjustable beds can help individual's find the best sleeping position at the click of a button.
Medical Considerations
An important consideration to make is that of seeking advise from a medical professional. While it is good to consider the needs of your friend or relative, a medical professional will be able to advise you on the best bed for their needs. So, be sure to consult a doctor or physiotherapist before making a purchase.
We Provide Free Demonstration Services
If you've chosen an adjustable bed for someone with a disability but you're not sure whether it is the right choice, why not take advantage of our free demonstration service? This is a no-obligation service and provides you with the opportunity to see the bed in your home, discover how it works, and try it out for yourself at a time that suits you.
Call Grosvenor Mobility Today
If you would like to find out more about the beds we provide at Grosvenor Mobility, please do not hesitate to call our team today. We would be more than happy to advise you and answer any questions you may have.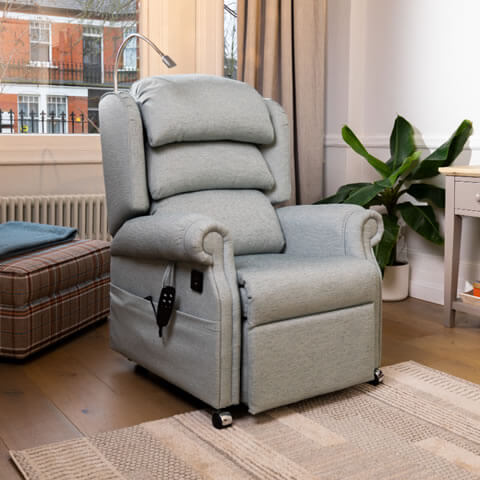 The Chair Collection
At Grosvenor Mobility, your comfort is our priority. We believe that everyone should have the freedom to be able to relax in complete comfort independently in their home. It's why we proudly supply only the highest quality Rise and Recline Chairs and Adjustable Beds to aid you in your home.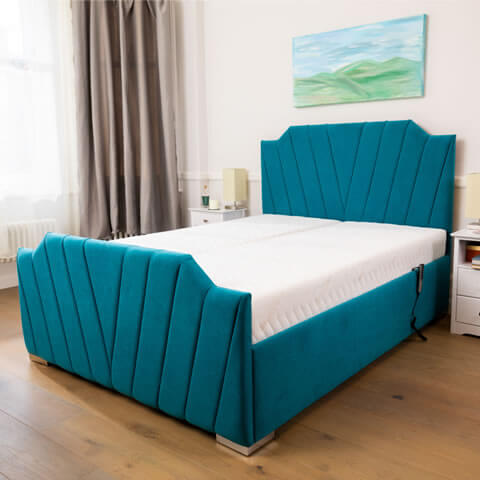 The Bed Collection
The bedroom is your sanctuary. It's your place to rest, unwind and totally relax. But to do so, you need the perfect bed; comfortable and luxurious. At Grosvenor Mobility our range of Adjustable Beds do just that. Featuring easy to use handsets that operate our ultra-quiet motors allowing you complete control at the touch of a button.