How do Rise and Recliner Chairs work?
Articles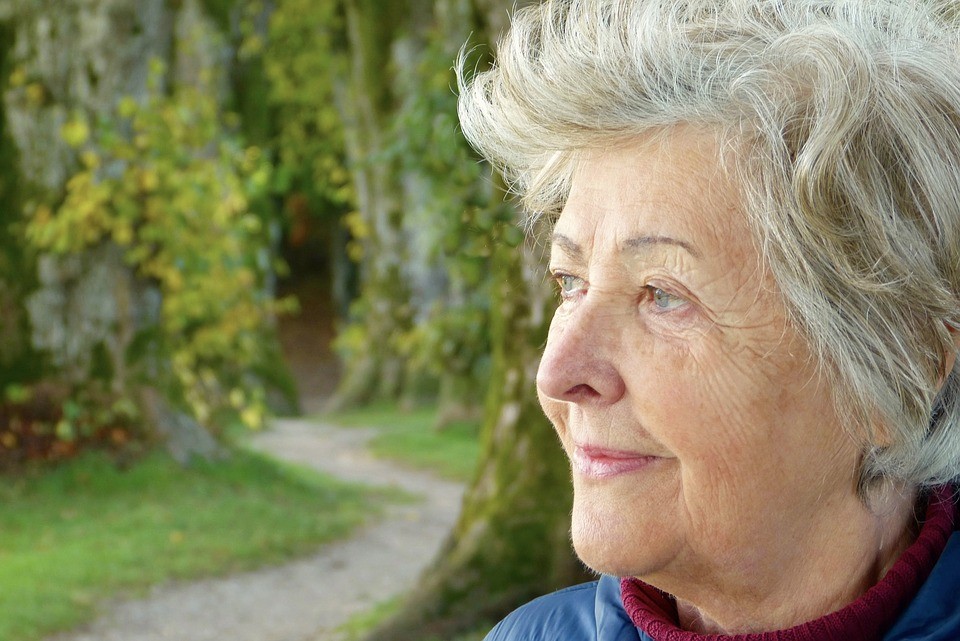 All riser and recliner chairs function in similar ways. Whether you are going from standing to sitting, leg elevation or a full recline, a common question is how do rise and recliner chairs work?
Although rise and recliner chairs may differ slightly in their movement options and functions, they do all work in similar ways. So, to help you out, our team at Grosvenor Mobility have listed the ways in which rise and recliner chairs work with ease because too many wasted hours are spent trying to work out how these chairs actually work – when it's all quite simple really!
Reduced Mobility Makes Daily Life Harder
Hands up if you've ever spent even a few minutes trying to get up from the sofa? You need to know that you're not alone. We people age, moving around the home and getting up from a seated position becomes harder and harder. After all, those joints and that strength simply isn't what it used to be.
Thankfully, if you struggle with mobility, you can rely on rise and recliner chairs as these are built precisely for the job of helping you sit down and stand up with ease. But how do rise and recliner chairs work? Are they easy to adjust? And will they improve your daily life? Here's a guide on how adjustable chairs work, so you don't have to spend ages trying to adjust the right part of the chair.
How to Sit Down and Recline
One of the most popular features of the rise and recliner chair is the reclining option. After all, many people enjoy a short afternoon nap or a comfortable stretched-out position to enjoy watching TV in. To recline in your adjustable chair, the first step is to sit down. Here are 4 simple steps to getting from sitting down in your rise and recliner chair to fully reclining.
Step One: The first step is to sit down. Don't worry, your rise and recliner chair should offer you all the support you need to sit down easily and comfortably. Stand in front of your chair, close enough that your legs lightly touch the edge. Once you are leaning on the edge of your rise and recliner chair, lower yourself down as carefully as possible. Take your time, there is no rush. The last thing you want to do is panic. Trust that your adjustable chair will support you.
Step Two: If this is your first time using an adjustable chair, it is likely you are nervous and the chair feels a bit unsteady. However, it is made to support your weight so, there is no need to panic. Make sure you are sat fully on the chair and that your weight is evenly distributed (for example, that you feel steady from all sides).
Step Three: Now that you are comfortably seated, you can lower yourself into a more comfortable position. Depending on the make of your chair, you can either use buttons or levers to move your chair gently into a reclining position. This allows you to position yourself in the most comfortable position possible.
The reclining position is ideal for alleviating back aches and pains, increasing blood flow, restoring circulation, and relieving any pressure.
Step Four: Once you're fully reclined, be sure to take full advantage of the arm rests so that your arms are supported whether you're sitting or reclining.
How to Sit Up and Stand
Although rise and recliner chairs are great for relaxing in and the odd short afternoon nap, they are not meant for long periods of sleeping as this is not beneficial for your body's health. So, it's time to stand up and walk around for a little while.
Again, when working your way from a reclining position to a standing position, it is important not to rush. So, here's how you take your time and gently raise yourself into a sitting position before standing up.
Step One: Using the same controls that got you into a reclining position, manoeuvre the chair back into a seated position. Before moving onto the next step and standing up, make sure you plant your feet firmly on the ground.
Step Two: Once your legs and feet are securely in place, use the controls to raise your rise and recliner chair even further. As the seat rises, steady yourself by placing both hands on the armrests and ensure your weight is evenly distributed so that you do not lose your balance.
Step Three: Once you are close to standing, it is time to slowly straighten your legs and, using the support of your rise and recliner chair, stand up straight. Once you are positive that you've got your balance and you're comfortable, you can let go of the armrests and get on with your day.
Work Your Adjustable Chair Today
There you have it, a few quick pointers on how to use a rise and recliner chair like a pro. We hope you've found this article useful. If you would like to know more about adjustable chairs and the rise and recliner chairs we sell at Grosvenor Mobility, please do not hesitate to call our team today for more information. The rise and recliner chairs we provide customers are built to your exact requirements, needs, and desires.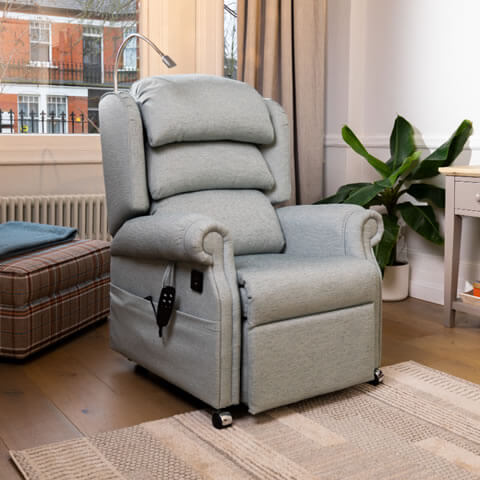 The Chair Collection
At Grosvenor Mobility, your comfort is our priority. We believe that everyone should have the freedom to be able to relax in complete comfort independently in their home. It's why we proudly supply only the highest quality Rise and Recline Chairs and Adjustable Beds to aid you in your home.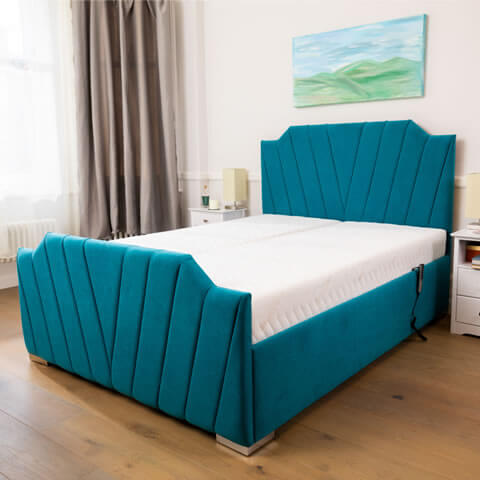 The Bed Collection
The bedroom is your sanctuary. It's your place to rest, unwind and totally relax. But to do so, you need the perfect bed; comfortable and luxurious. At Grosvenor Mobility our range of Adjustable Beds do just that. Featuring easy to use handsets that operate our ultra-quiet motors allowing you complete control at the touch of a button.