Riser and Recliner Chairs for better independence
Articles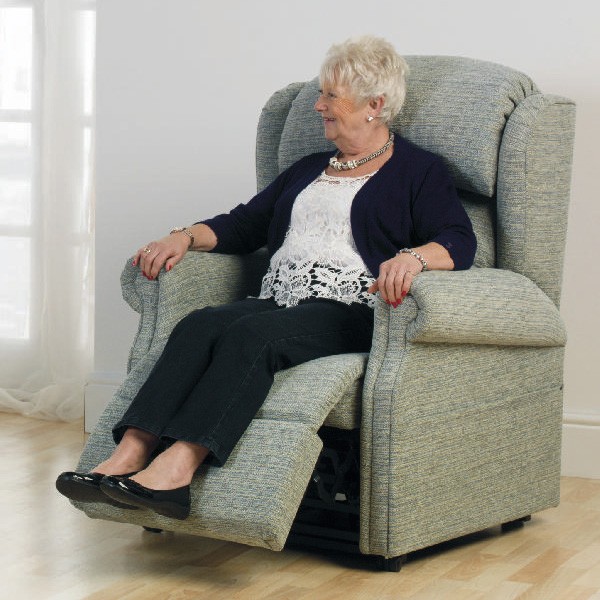 As you get older, getting in and out of chairs can become quite difficult, often meaning you require assistance. This is where riser and recliner chairs can have a significant impact. Riser and recliner chairs help elevate you into a standing position when you want to get up and lower yourself into a sitting position when you want to sit down.
Unlike standard lounge chairs, riser and recliner chairs do not put pressure on your back and joints, allowing you to enjoy comfort without any complaints. What's more, if you start to get a little uncomfortable, you can adjust your riser recliner to find the perfect position for you. Riser and recliner chairs are a wonderful comfort and support, helping you remain independent in your own home. Riser and recliner offer so many benefits such as:
Peace of Mind
Having a riser and recliner chair in your home could be just what you've been looking for. Not only does it offer you comfort and relaxation, but it also provides you with peace of mind that you will be able to stand up and sit down without the need for assistance. This reduces any stress or worry you may have about reduced mobility and helps you move about your home, answer the front door, or even get up to make a cup of tea, with ease!
Riser and Recliner Chairs Offer Superior Comfort
If you want to relax more easily and stay comfortable for longer, riser and recliner chairs are the answer. Helping you find a comfortable position at the click of a button, for reading or watching television, riser and recliner chairs provide all the seating positions you need to experience full support. You can even elevate your feet and lay back to stretch out, with no need for tiresome pillow rearranging or copious amounts of fidgeting.
The Best Riser and Recliner Chairs are Bespoke
Here at Grosvenor Mobility, we don't provide our customers with just any old riser and recliner chair, we ensure they have a bespoke chair that fits all their requirements. Our riser and recline chairs are available in a variety of colour choices, style and material options.
Not only that, but you can customise your riser and recliner chair with any of the following:
Head cushion
Arm covers
Rechargeable battery pack
Heat and massage
Padded arms
Soft touch anti-macasser
Reading light
Fabric protection
Here at Grosvenor Mobility, we know how important a good riser and recliner chair is, that's why we help you create a chair that is perfect for you. If you want quality and a fully-customisable riser and recliner chair, look no further than Grosvenor Mobility.
Allows You to Get on With Your Day
How much time would you say, on average, do you spend getting up and down from your chair? If you have mobility problems or you are just slowing down with age, it is likely you spend significant portions of your day trying to stand up or sit down.
Having a riser and recliner chair can help safely speed the process up. Not only does a riser and recliner chair lower with you as you sit down, it also provides rising support as you stand up. This doesn't just help you stand up and sit down more easily, but it also prevents falls as there is no need for you to bend or over-exert yourself. So, you can get on with your day without having to waste time.
Receive a FREE In-House Demonstration
Here at Grosvenor Mobility, we understand that purchasing a riser and recliner chair can be a big decision and you'll want to make sure it is appropriate for your home and requirements. That's why we are proud to provide free demonstrations of all our products for you in the comfort of your own home.
And what's even better is that there is no obligation! All we will do is pay a visit (at a time that suits you) and demonstrate how our riser and recliner chairs work so that you can see for yourself how good they really are. It's just a simple demonstration of our fantastic products in the comfort of your home. If you would like to know more, call us today.
Call Grosvenor Mobility Today
If you think you or someone you love could benefit from a riser and recliner chair, please do not hesitate to call Grosvenor Mobility today. We can provide you with all the information you need and even organise a FREE home demonstration service with you, if you would like.
Here at Grosvenor Mobility, we are more than happy to answer any questions you may have and support you in choosing the perfect riser and recliner chair for your needs.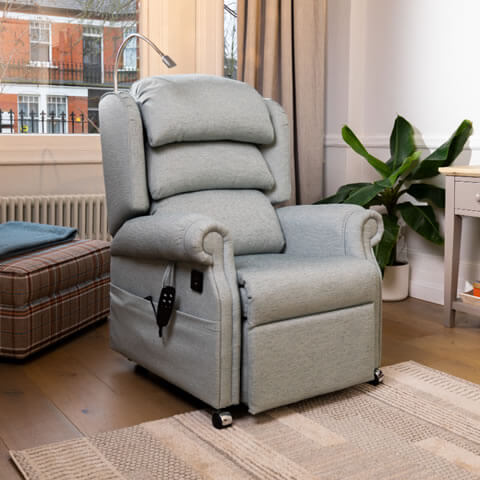 The Chair Collection
At Grosvenor Mobility, your comfort is our priority. We believe that everyone should have the freedom to be able to relax in complete comfort independently in their home. It's why we proudly supply only the highest quality Rise and Recline Chairs and Adjustable Beds to aid you in your home.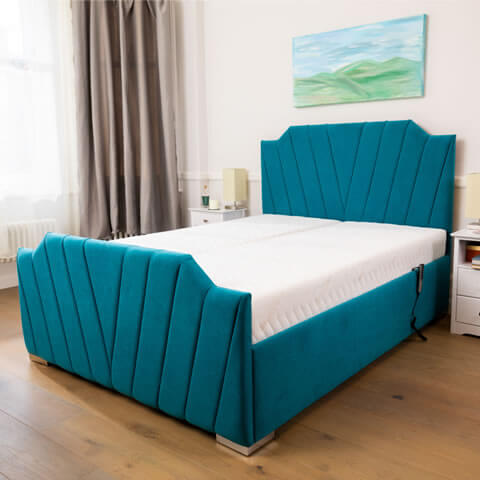 The Bed Collection
The bedroom is your sanctuary. It's your place to rest, unwind and totally relax. But to do so, you need the perfect bed; comfortable and luxurious. At Grosvenor Mobility our range of Adjustable Beds do just that. Featuring easy to use handsets that operate our ultra-quiet motors allowing you complete control at the touch of a button.