Which mattress is best for your Recliner Bed?
Articles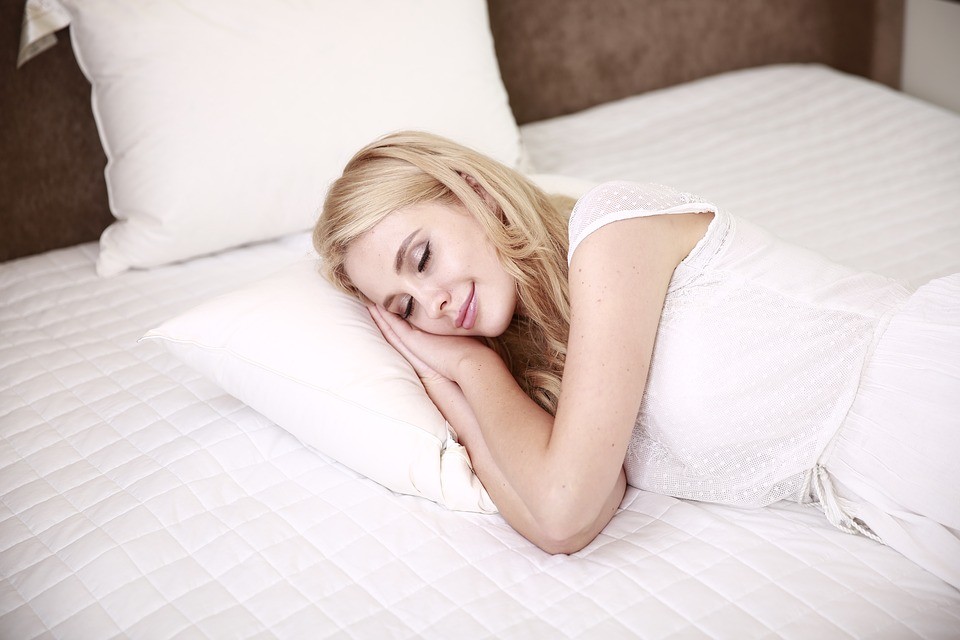 So, you've chosen a recliner bed (otherwise known as an adjustable bed) but now comes the decision of choosing a suitable mattress. When choosing a mattress for your reclining bed, it is important you know what the options are and which ones are the best choice for you. The mattress you choose should be based on many variables, including how you will use your bed, what sort of support you're after, and the level of thickness and comfort you want.
So, let's take a look at the types of mattresses you can find that are suitable for adjustable beds and let's find the best one for you!
Consider Flexibility and Durability
Before purchasing a mattress for your adjustable bed, it is important to consider that your reclining bed base is built to adjust (rise and recline) between 40 and 70 degrees at the head and foot of the bed. This feature is one of the most significant ways your reclining bed provides a comfortable sleeping position for you while you sleep.
However, this does mean that when purchasing a mattress for your reclining bed, you need to consider flexibility and durability. The mattress that goes on top of your adjusting bed base will need to bend and flex while the bed does what it does best – adjusts. The four most common mattress coupled with reclining beds are:
Latex foam
Memory foam
Innerspring
Airbeds
Whichever mattress material you decide to opt for, always purchase from a company that uses quality materials and provides the best long-term results. Otherwise, you could end up with a bed that wears out quickly and does not provide you the support and comfort you need.
Benefits of Memory Foam Mattresses
When it comes to optimum comfort, memory foam is virtually flawless. Completely moulding to your body shape while you sleep, a memory foam mattress relieves pressure and makes you feel weightless all through the night. Because of their comforting design and flawless support, memory foam mattresses are known to improve sleep quality and reduce physical complaints.
When a memory foam mattress is combined with an adjustable bed the memory foam flexes to easily match the contours of the bed base without compromising on your comfort or quality of sleep.
The Benefits of Latex Mattresses
We've all heard of latex before but have you ever slept on a latex mattress? Just in the same way memory foam prevents pain, latex mattresses are 100% foam and can help relieve pressure points, aches and pains. However, latex mattresses can be slightly more rigid so if you want one that easily works with your adjustable bed base, it is best to choose a thinner size that can flex more easily.
The Benefits of Innerspring Mattresses
The most common mattress make your grandparents slept on for most of their lives, innerspring mattresses came before foam mattresses and were one-of-a-kind! Innerspring mattresses are made from coiled springs and have a padded top that makes them stiffer but more supportive.
Although it is widely appreciated that innerspring mattresses tend to be stiffer than most and therefore not ideal for adjustable and recliner beds, there are some manufacturers who can make more flexible versions if this is your mattress of choice.
The Benefits of Airbed Mattresses
Air pressure is something that can be very helpful in a mattress as it helps you find just the right amount of support and comfort. Airbed mattresses allow users to adjust the air pressure by increasing or decreasing it, finding the best levels of suitable support. However, it is important to note that only certain airbeds are suitable for use with recliner beds, so it is best to seek the advice of a professional before making a purchase decision.
How Thick Should a Mattress Be?
When considering the thickness of a mattress for an adjustable bed, it is important to consider durability and flexibility (as we mentioned earlier). The thicker a mattress is, the more likely it will become stiff over time. However, if it's too thin and you don't get enough support.
We would always recommend that the ideal thickness for a recliner bed mattress is between 6" and 14" as it gives the ultimate support, lasts a long time, and keeps you comfortable for longer.
Call Grosvenor Mobility Today
There you have it, an answer to the question 'what type of mattresses are best for adjustable beds?'. We hope this article has given you a clearer idea of mattress types and the most suitable choice for your recliner bed. The most important thing to remember is to choose a mattress designed for an adjustable bed base, otherwise it simply may not work.
If you have any questions or you would like to discuss adjustable bed mattresses further, please do not hesitate to call us today for more information. We would be more than happy to answer your questions!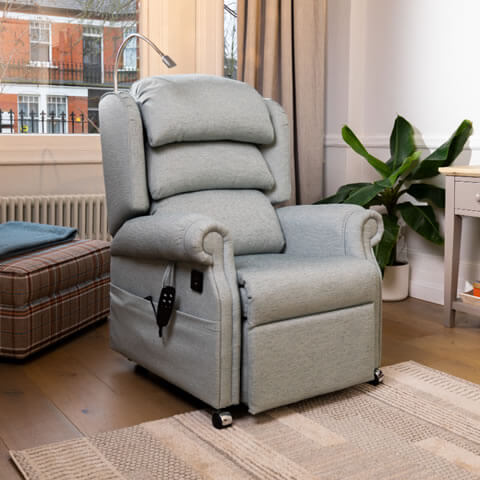 The Chair Collection
At Grosvenor Mobility, your comfort is our priority. We believe that everyone should have the freedom to be able to relax in complete comfort independently in their home. It's why we proudly supply only the highest quality Rise and Recline Chairs and Adjustable Beds to aid you in your home.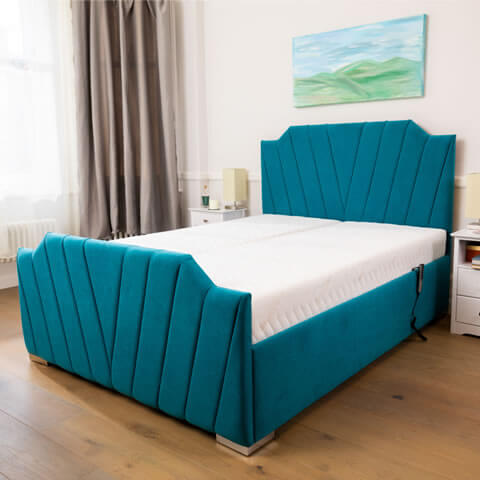 The Bed Collection
The bedroom is your sanctuary. It's your place to rest, unwind and totally relax. But to do so, you need the perfect bed; comfortable and luxurious. At Grosvenor Mobility our range of Adjustable Beds do just that. Featuring easy to use handsets that operate our ultra-quiet motors allowing you complete control at the touch of a button.