Grosvenor Mobility take on the Three Peaks Challenge
Blog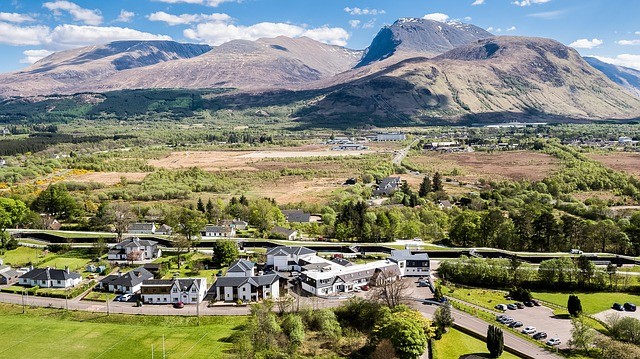 Grosvenor Mobility are taking on the infamous Three Peaks Challenge in a bid to raise money and awareness for Brett Young Gateway, a Dementia Day Service in Halesowen. The challenge will take place on the 29th of June and will involve a 13-strong team gearing up to climb the three highest mountains in England, Scotland and Wales. The mountains they will be tackling are:
Ben Nevis
Scaffell Pike
Snowdon
With a dedicated team from Bromsgrove, they firmly believe they will be able to reach the peaks of each mountain – and hopefully make it back down – in order to raise at least £7,000 for Brett Young Gateway.
What Makes Our Challenge Unique?
To add a bit of a twist to the Three Peaks Challenge, both Grosvenor Mobility and AMES Group (another local company they have partnered with) have agreed to spruce up their look – namely in the form of dressing in Peaky Blinders-themed attire! With both companies having ties with Birmingham, what better way to make the challenge a little more interesting?
Within a mere 72 hours, the team will be tackling the three mountains head-on, leaving the perilous Snowdon until the final day. All in all, a total of 26 miles and a colossal ascent of 9,800ft will have been conquered in just three days! – Assuming they all make it back down…
Preparation is Key
Tackling mountains isn't exactly easy, not in contrast to your standard Sunday walk anyway. That's why Grosvenor Mobility and AMES Group have undergone some intense training to help prepare them for the heights they aim to reach.
They started slowly, with some short walks every week across different terrains to help them get used to the change in environment and any unforeseen obstacles they may encounter. Each time they completed a walk, they would up the pace and distance to improve their fitness, ensuring they aren't left with any nasty surprises during their trek up the mountains!
Brett Young Gateway
Brett Young Gateway is a dementia day care centre, set up to help people with dementia across the borough to stay at home for longer.  They specialise in giving people the opportunity to take part in engaging and meaningful activities including reminiscence activities, arts and crafts, music, flower arranging, cooking and more!  We wanted to help people in our local area and the Brett Young Gateway impressed us with their innovative approach to 'person centred' care and support, tailored and suited to each individuals interests, hobbies and needs.
How You Can Help!
We've made it really easy, simply click on this link and it will take you to their Just Giving page. Here, you can donate as little or as much as you'd like. Every penny will help their cause and with a chance to hit their goal, they need your support!
So, go ahead, help them out! they might be climbing a few mountains but that's nothing in contrast to the struggle those who live with dementia and Alzheimer's go through every day.
From the team at Grosvenor Mobility, we thank you for your continued support!
Now, to climb some mountains!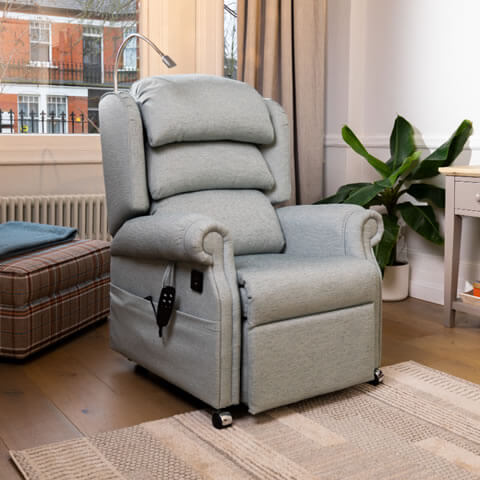 The Chair Collection
At Grosvenor Mobility, your comfort is our priority. We believe that everyone should have the freedom to be able to relax in complete comfort independently in their home. It's why we proudly supply only the highest quality Rise and Recline Chairs and Adjustable Beds to aid you in your home.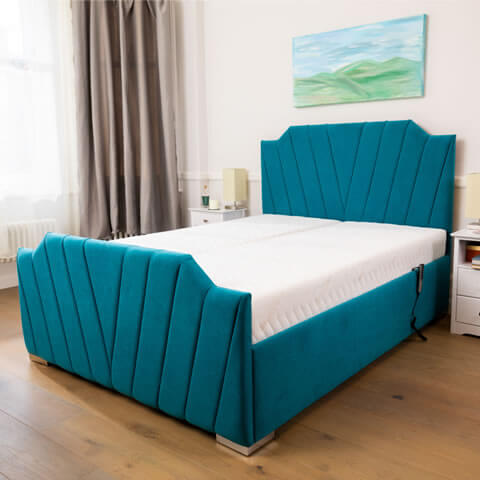 The Bed Collection
The bedroom is your sanctuary. It's your place to rest, unwind and totally relax. But to do so, you need the perfect bed; comfortable and luxurious. At Grosvenor Mobility our range of Adjustable Beds do just that. Featuring easy to use handsets that operate our ultra-quiet motors allowing you complete control at the touch of a button.