Are Adjustable Beds good for side sleepers?
Articles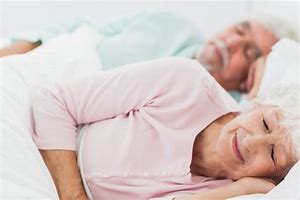 [vc_row][vc_column][vc_column_text]When you jump into bed at the end of a long day, it can be the best feeling to find the ultimate sleeping position. Getting comfortable is essential to having a good night's sleep and is important for your mental and physical health and can make all the difference in your daily life.
We all have our favourite sleeping positions, some more unusual than others, that help us to wind down and sleep well. One of the most common sleeping positions is that of the side-sleeper. Whether in the fetal position or comfortably stretched out, all side-sleepers can benefit significantly from adjustable beds.
Adjustable Beds Adjust to You
There is a common misconception that adjustable beds are not suitable for side-sleepers, but this is simply not true, as anyone who has tried an adjustable bed will tell you!
One of the biggest benefits of adjustable beds is that they can adjust to suit any sleeping position. So, whether you sleep straight on your back, all curled up, or soundly on your side, an adjustable bed will adjust to you. Adjustable beds help you stay comfortable all night long and are beneficial to people wanting to get into bed knowing they will sleep well.
Improve Your Sleep with an Adjustable Bed
If you sleep on your side, you can heighten your night's sleep by sleeping on an adjustable bed. An adjustable bed allows you to raise the head of your mattress to a comfortable height and raise your feet slightly. This may seem odd, but it will significantly enhance your comfort and also help regulate blood flow.
If you spend the majority of your day on your feet, raising your head and feet can be a great way to enhance your comfort and improve your sleep. If you're a side sleeper and you've never tried raising the height on your adjustable bed before, you should definitely give it a try – it will make all the difference to your night's sleep!
Adjustable Mattresses Support Your Curves
When you sleep on your side, you need a mattress that supports your curves properly so that you don't wake up with a sore neck, bad back, or locked hips. When your body is locked in an unnatural position for a long day (say, overnight for example), it can result in frequent pain.
However, the benefit of an adjustable bed is that it provides all the support your body needs, holding you in a zero-gravity position and relieving any weight or pressure from those achy body parts. Supporting your body properly during sleep can help keep your spine properly aligned, your posture good, and your body free from aches and pains during the day.
Find a Mattress that Supports You
As a side sleeper, it is important you find a mattress that effectively supports your body as this will have the biggest effect on your sleep quality. Adjustable beds come with outstanding mattresses that can help alleviate aches and pains and help you get that good night's sleep you've been needing.
The best mattress recommendation we can give to side sleepers is one that is gentle on the shoulders. If you sleep on your side, your hips and shoulders will bear the brunt of the pressure. So, to avoid this problem, it's important you find a mattress that is both supportive and gentle.
Side Sleepers are Common
Everyone gravitates towards one sleeping position or another, but side sleepers are among the most common of the bunch. Although sleeping on your back is the best position for your spine to be in, side sleeping is the next best. In fact, doctors even recommend side sleeping for pregnant women, people prone to snoring, and those suffering with sleep apnea.
But it doesn't matter how common side sleepers are, it's about the quality of your sleep and adjustable beds can help you achieve the comfort and good night's sleep you've always wanted.
The Correct Side to Sleep on is the Left
The best side to sleep on, if you are a side-sleeper, is your left. As it turns out, sleeping on the left side can be much more beneficial to your health. Left side sleepers are at a far lower risk of acid reflux and heartburn, so tend to sleep better for longer. And sleeping on your left side is essential if you are a pregnant woman as it allows for better blood flow.
A comfortable adjustable bed will help promote side sleeping comfort, keeping you supported throughout the night.
Adjustable Beds Can Benefit Your Health
If you're a side sleeper you need to take advantage of adjustable beds. There is nothing more beneficial for a good night's sleep than an adjustable bed and not only that, but adjustable beds can also benefit your health, helping improve:
Back pain
Prevent snoring
Reduce acid reflux, heartburn, and indigestion
Soothes the pain of arthritis
Relieves insomnia
Improved circulation
Buy an Adjustable Bed Today
If you're a side sleeper and you want to enjoy a good night's sleep every day of the week, consider purchasing an adjustable bed and transforming your sleep routine. Here at Grosvenor Mobility, we provide hundreds of side sleepers with adjustable beds they can rely on.
What's more, we provide free in-house demonstration services to make sure you're happy with our product and have a chance to try it out before buying. To find out more about our services or the adjustable beds we sell, call Grosvenor Mobility today.[/vc_column_text][/vc_column][/vc_row]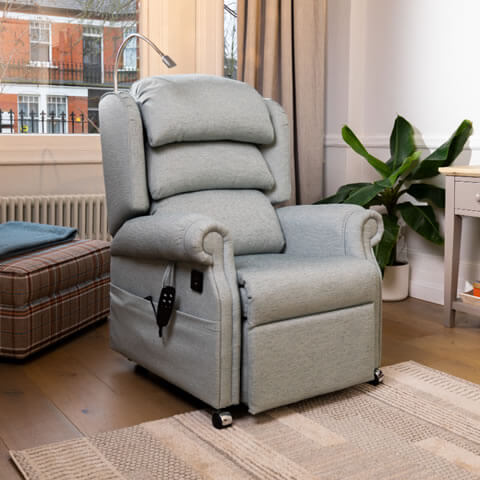 The Chair Collection
At Grosvenor Mobility, your comfort is our priority. We believe that everyone should have the freedom to be able to relax in complete comfort independently in their home. It's why we proudly supply only the highest quality Rise and Recline Chairs and Adjustable Beds to aid you in your home.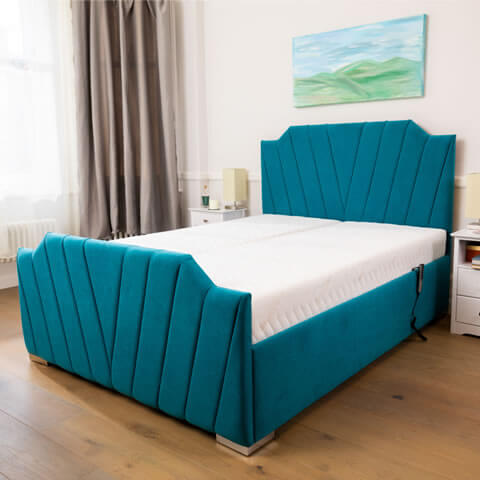 The Bed Collection
The bedroom is your sanctuary. It's your place to rest, unwind and totally relax. But to do so, you need the perfect bed; comfortable and luxurious. At Grosvenor Mobility our range of Adjustable Beds do just that. Featuring easy to use handsets that operate our ultra-quiet motors allowing you complete control at the touch of a button.