Do Adjustable Beds help reduce back pain?
Articles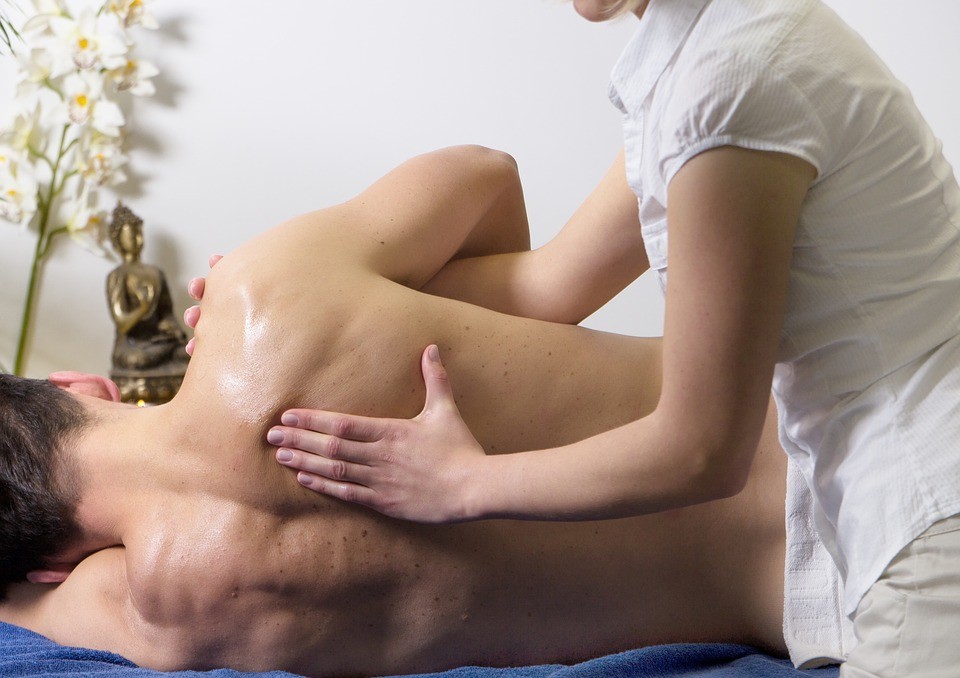 Back pain is a common but uncomfortable complaint many people suffer with. Whether temporary or long-term, suffering from back pain can have a significant effect on your quality of life and sleep. Whether your back pain is causing you stiffness, feelings of tension or chronic discomfort, it's important you know that at the end of a long day you can sleep soundly.
Here at Grosvenor Mobility, we believe that there is no better bed to help alleviate back pain than the adjustable bed. But don't take our word for it, check out how our adjustable beds help alleviate back pain below, helping you get a good and comfortable night's sleep.
How Can an Adjustable Bed Help Reduce Back Pain?
As the name suggests, an adjustable bed does what it says on the tin – it adjusts. An adjustable bed can be manoeuvred into various positions, helping you find the ultimate sleeping position for you. Whether you want to sleep with your head raised, feet raised, body raised, or more, the adjustable bed helps you find the best position for you.
Adjustable Beds Provide Back Pain Relief
offer full support for people with back pain, reducing joint compression and preventing feelings of stiffness and soreness in the morning. Many medical professionals recommend adjustable beds to people with back pain as adjustable beds help provide the support needed to alleviate pressure on the back – reducing back pain significantly. Even if you sleep on your side, an adjustable bed can help keep your back properly aligned while you're in this position.
You Are Prevented from Moving Around During the Night
For many people with back pain, they spend a long time trying to find the ultimate sleeping position. However, during the night they end up moving around in their sleep and ending up in an unsupported position that worsens their back pain. With an adjustable bed, you receive all the support you need throughout the night – keeping you comfortable for longer. Investing in an adjustable bed is a long-term solution to reducing back pain and is an extremely reliable method of back support while you sleep.
Improve Your Mobility and Increase Your Independence
If you've been suffering with back pain, you know how significantly it can affect your mobility, making it difficult for you to get in and out of bed. With an adjustable bed, the transitions between standing, sitting and lying down are made far easier. With this added freedom, you can experience the independence of getting in and out of bed without assistance, reclining and adjusting your position on your own.
Experience the Joys of a Comfortable Mattress for Your Back Problems
The quality of your mattress can have a significant effect on your comfort during the night. Adjustable beds are available with memory foam mattresses for the ultimate night's sleep. A quality mattress that provides a high level of comfort can boost your chance of a good night's sleep and reduce your back pain significantly. A mattress that moulds to the shape of your body, distributing weight evenly. Can relax the muscles in your back and help improve blood circulation around the body. So, make sure you take into account the quality of the mattress when you purchase an adjustable bed because it really can make all the difference.
Allows for Good Posture During Relaxation
Do you like watching TV in bed? Having an adjustable bed makes relaxing in bed more comfortable than ever before. Rather than straining your neck or piling up pillows to support your back while reading, an adjustable bed allows for superior comfort – helping you relax in a position that doesn't put strain on your back.
Consider Your Needs
Before you jump in to buying an adjustable bed, it is worth remembering that everyone sleeps differently and what may work for one person, may not work for you. However, there is no denying it. An adjustable bed can increase your chance of sleeping well and it can alleviate the symptoms of back pain significantly. While you may require medical intervention for your backpain issues, having an adjustable bed can offer you the long-term support you need to sleep soundly.
Grosvenor Mobility Offer Demonstration Services
Here at Grosvenor Mobility, we want our customers to be fully satisfied with their adjustable bed purchase. That's why we offer a free, no-obligation demonstration service to all our customers. If you give us a call and request a free demonstration, we will send our adjustable bed specialist to you at your convenience to demonstrate how great our beds really are.
Our demonstration service allows you to learn about our adjustable beds, how they work and what they would look like in your home. We believe that our home demonstration service allows our customers to experience our products first-hand, so that you can decide for yourself whether an adjustable bed is the best solution for your back pain.
Contact Grosvenor Mobility Today
If you would like to know more about our adjustable beds and how they could be beneficial for your back pain, give us a call today. We would be more than happy to answer any questions you may have!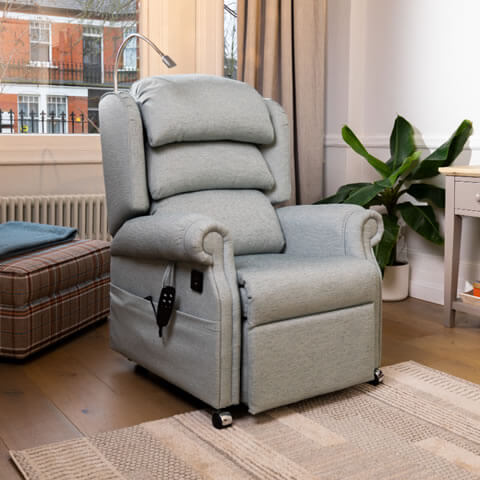 The Chair Collection
At Grosvenor Mobility, your comfort is our priority. We believe that everyone should have the freedom to be able to relax in complete comfort independently in their home. It's why we proudly supply only the highest quality Rise and Recline Chairs and Adjustable Beds to aid you in your home.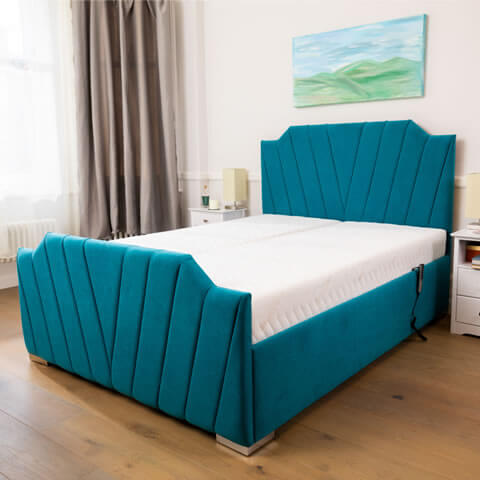 The Bed Collection
The bedroom is your sanctuary. It's your place to rest, unwind and totally relax. But to do so, you need the perfect bed; comfortable and luxurious. At Grosvenor Mobility our range of Adjustable Beds do just that. Featuring easy to use handsets that operate our ultra-quiet motors allowing you complete control at the touch of a button.