The best Adjustable Beds for couples
Articles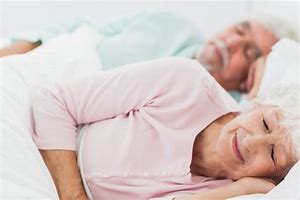 As a couple, finding the best adjustable bed can be difficult as couples can have different priorities, sleeping habits, and likes or dislikes. However, that is no reason to avoid purchasing an adjustable bed, because here at Grosvenor Mobility we can help you buy the best adjustable bed for your needs.
If You Have a Medical Condition
Before buying an adjustable bed, it is important to get professional advice if you have a complex medical condition, changing mobility needs, or health support. Health care professionals are the best people to seek advice from in such cases as they will be able to advise which bed would best suit your needs.
List the Features You Want
Here at Grosvenor Mobility we know that buying an adjustable bed can be quite a commitment, and that's why we advise you think carefully before investing. What can be helpful is sitting down with your partner and writing a list of the features you want and what you absolutely need to prioritise. This can help set expectations and give you a good idea of the price range you will be working around. After all, there is no point paying for a bed with features you're not even going to use.
Future-Proof Your Adjustable Bed
If you're purchasing an adjustable bed and you have a long-term health condition, consider future-proofing your bed. For example, while you might not need an adjustable bed right now, it may be worth buying one that can be adapted in the future to meet your changing medical requirements and care needs. Here at Grosvenor Mobility, we have a range of adjustable beds, additional extras, and superb functions that will help your bed benefit you for years to come.
Dual Control Adjustable Bed
The best adjustable beds for couples are dual control beds as they are specifically made with multiple sleepers in mind. A dual control bed ensures that a couple can easily control each side of their bed to suit their preferences without upsetting the other sleeper or their position.
If your priority is sleeping well, as it should be, you should ensure you're not going to wake up your partner every time you need to adjust your sleeping position. With a dual control adjustable bed, this isn't a problem.
Massage Features for Better Sleep
Here at Grosvenor Mobility, we provide massage features in our adjustable beds for a better night's sleep. The massage feature is fantastic if you or your partner suffer from chronic back pain, circulation problems, or general aches and pains.
On a split mattress where massage is an option, couples can have separate massages without disturbing their partner. This impressive feature means that if you wake up in the middle of the night with bad back pain, you can help ease it with a massage without waking your partner. With the right adjustable bed, you can enjoy a great night's sleep and ultimate relaxation whenever you need it.
Choose the Best Mattress
Adjustable beds can come with a variety of mattress types, so it is best to consider what would suit you both best. There are a variety of mattress types, including memory foam, latex, and even some coil options. Why not check out our article on the best mattresses for adjustable beds to get a better idea of what would work for you?
Consider the Aesthetics
When considering the purchase of an adjustable bed, many people consider aesthetics a priority, and why shouldn't they? After all, nobody wants a bed that doesn't fit in with their current décor. Here at Grosvenor Mobility, we have a variety of adjustable beds available in more colour combinations than ever before. This means you can get a base to complement your bedroom, no matter the décor.
Try Before You Buy
Purchasing an adjustable bed can be a daunting prospect for many people and it may be that you're worried about committing without knowing enough. So, to help with this, here at Grosvenor Mobility we provide free in-house demonstrations. We have a team of bed specialists available to deliver your chosen adjustable bed, set it up and demonstrate how it works, so that you can discover your bed's functions for yourself. This ensures you know how to use your bed, whether it fits well in your space, and if it is right for your comfort and medical requirements.
Discover Our Adjustable Beds Today
Here at Grosvenor Mobility, we provide a variety of high-quality adjustable beds that can be specially customised to suit the requirements of our customers. If you would like to find out more and discover our adjustable beds for yourself, check out the adjustable beds page on our website.
Call Our Team at Grosvenor Mobility
If you are interested in purchasing an adjustable bed from us, please do not hesitate to call our team today. Here at Grosvenor Mobility we are more than happy to answer any questions you may have, provide advice, and book in a free home demonstration service at a time that suits you. To find out more, call our team today.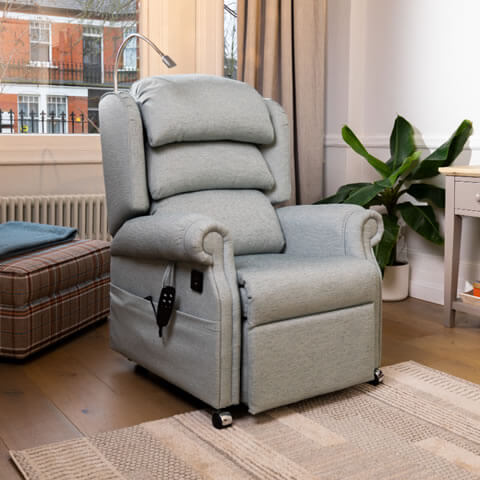 The Chair Collection
At Grosvenor Mobility, your comfort is our priority. We believe that everyone should have the freedom to be able to relax in complete comfort independently in their home. It's why we proudly supply only the highest quality Rise and Recline Chairs and Adjustable Beds to aid you in your home.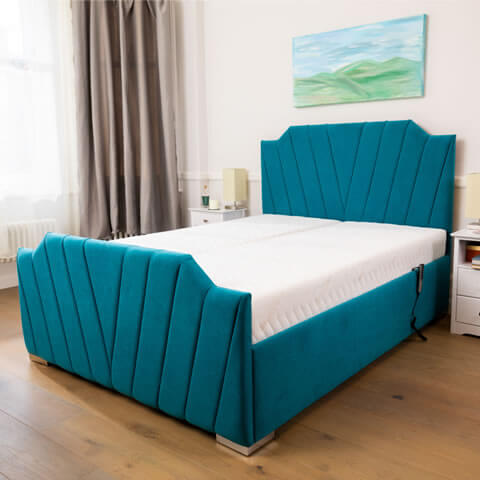 The Bed Collection
The bedroom is your sanctuary. It's your place to rest, unwind and totally relax. But to do so, you need the perfect bed; comfortable and luxurious. At Grosvenor Mobility our range of Adjustable Beds do just that. Featuring easy to use handsets that operate our ultra-quiet motors allowing you complete control at the touch of a button.