How to help a senior regain their independence
Help and Advice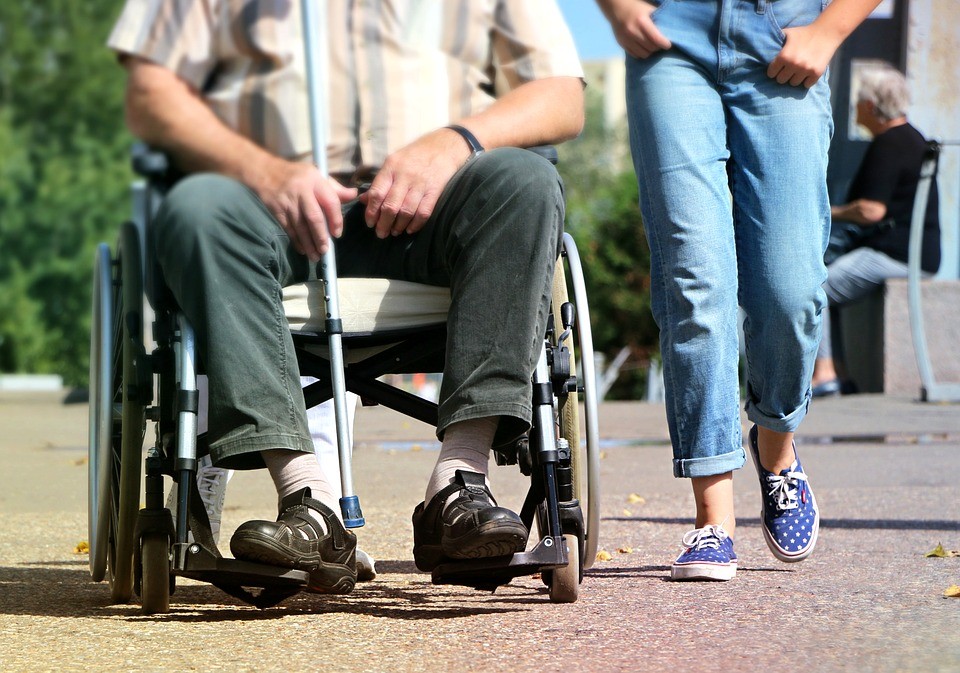 One of the most difficult aspects of growing older is the unfortunate loss of independence over time. For many seniors, physical decline can be difficult to deal with and loss of independence can cause significant frustration as senior's struggle to manage their daily lives. The solution, in many situations, involves adapting a person's home to their new requirements in order to help individuals regain a sense of the independence they lost.
But how can this be achieved?
Encourage Physical Activity
Remaining physically active throughout your life is one of the most effective ways of reducing health risks and encouraging positive mental health. Physical activity does not have to be taxing, it can be something as simple as light housekeeping or gardening. For more intentional physical activity, such as exercise, it is best to have activities approved by the senior's doctor to reduce the likelihood of injury.
Partaking in physical activity is extremely important in helping an elderly person regain their independence. By increasing physical activity, seniors can increase their capabilities and keep themselves healthy – meaning they can retain their independence for longer.
Regular Opportunities to Socialise with Family and Friends
Regular socialisation is something many seniors miss out on, especially if they live by themselves. Socialisation is extremely important to help a senior feel less isolated and help them regain their memory. Socialisation with family and friends give a senior something to look forward to and is often an excellent motivating factor for day-to-day life.
Sometimes it is simply as simply as a phone call to help them stay connected with family and friends. A simple phone call can often brighten a person's day and lift their mood considerably.
Make Home Modifications
It is unrealistic to expect that the needs of an elderly person will not require home modifications. One of the best ways to keep a senior independent in and around their own home is to modify it with furniture to make them more comfortable. It is important to remember that safety is key when making home modifications and you should always consider the needs of the person before drastically changing their environment.
There are multiple ways you can modify a house, but two of the most effective are adjustable beds and riser and recliner chairs.
Regain Independence with Adjustable Beds
Having an adjustable bed can really help a senior regain that independence they may have lost due to reduced mobility. Many seniors struggle to get in and out of bed easily or find sleep difficult due to medical ailments such as arthritis. Having an adjustable bed can help alleviate these symptoms and restore the independence that was lost.
Adjustable beds help seniors get in and out of bed with ease, find a comfortable sleeping position at the touch of a button, and reduce health complaints. There are so many benefits to having an adjustable bed, if you would like to know what they are click here.
Restore Lost Independence with Riser Chairs
Do you or someone you know find it difficult to get in and out of a chair? This is not an uncommon complaint and unfortunately, is a symptom of age. However, reduced mobility doesn't have to take away independence. With a riser and recliner chair seniors can experience the joy of easily getting in and out of a chair without assistance. It can be extremely beneficial for a senior knowing they can do things on their own again and they will certainly enjoy the benefits riser and recliner chairs provide for their independence.
Let People Make Their Own Decisions
Often, many seniors find it difficult getting to and from the shops and therefore may avoid going out often. As a result, they avoid purchasing products because they don't know whether they are suitable.
That's where Grosvenor Mobility come in! Not only do we provide products that help our customers regain their independence, but we also offer a fantastic home service. All our customers can request a demonstration of our products in the comfort of their homes. Whether you want to try out an adjustable bed for yourself or a riser and recliner chair, here at Grosvenor Mobility we come to you! Let us help restore your independence and let you shop in the comfort of your own home and at a time that suits you best.
How Does Grosvenor Mobility Encourage Independence?
Here at Grosvenor Mobility we are proud to provide customers throughout the UK with adjustable beds and riser and recliner chairs. Our high-quality products are made to assist seniors in day-to-day living by increasing independence and daily comfort. All our riser and recliner chairs and adjustable beds are made with the individual in mind and combine usability, functionality and comfort for a quality product that offers all the independence a senior wants and needs.
Call Us Today
If you would like to know more about Grosvenor Mobility, the products we sell, and whether our services would be right for you, call us today. We would be more than happy to provide you with all the information you need.
Alternatively, feel free to browse through the products on our website and read through the content on our blog – we have plenty of information available that we hope you will find useful. We look forward to hearing from you soon!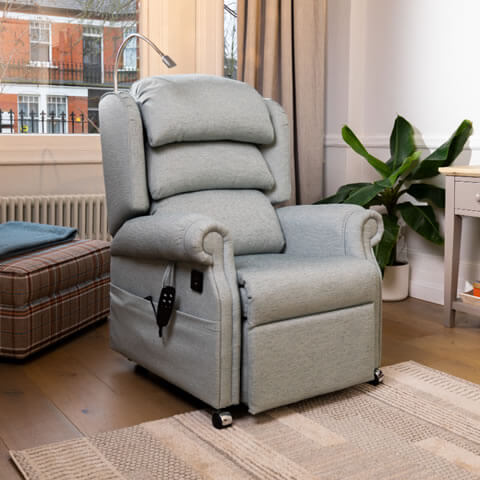 The Chair Collection
At Grosvenor Mobility, your comfort is our priority. We believe that everyone should have the freedom to be able to relax in complete comfort independently in their home. It's why we proudly supply only the highest quality Rise and Recline Chairs and Adjustable Beds to aid you in your home.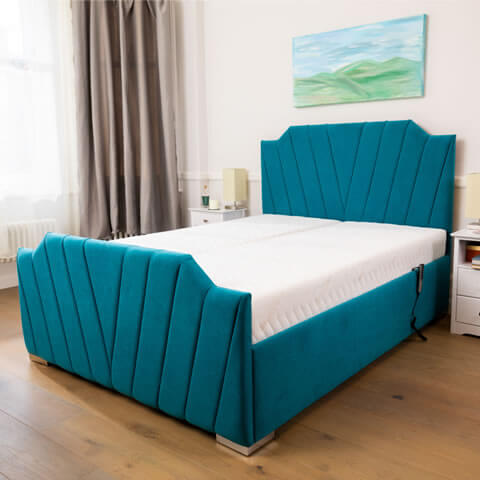 The Bed Collection
The bedroom is your sanctuary. It's your place to rest, unwind and totally relax. But to do so, you need the perfect bed; comfortable and luxurious. At Grosvenor Mobility our range of Adjustable Beds do just that. Featuring easy to use handsets that operate our ultra-quiet motors allowing you complete control at the touch of a button.