Three ways Adjustable Beds help relieve arthritis
Articles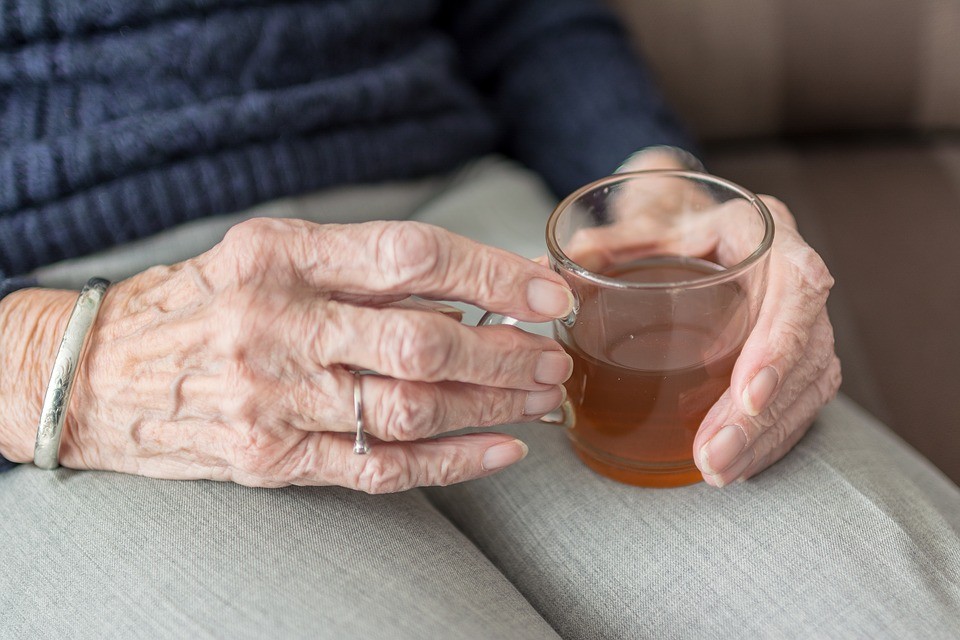 Getting a good night's sleep is essential for a healthy body and mind. However, sleeping well can be difficult for some, especially those suffering from arthritis. Struggling to properly rest is common among arthritis sufferers, with recent studies showing that 33% of people with arthritis have their sleep disrupted at least three times per week because of their condition.
If you have arthritis, you can experience relief from your aching joints with the support of an adjustable bed. Struggling to sleep because of arthritis doesn't have to be something you put up with. Adjustable beds offer a solution, allowing people to sleep in comfort with relief from arthritis pain. The adjustable beds we sell here at Grosvenor Mobility have been known to relieve the symptoms of arthritis in people in 3 significant ways.
Who are Adjustable Beds Good For?
A wide range of people buy our adjustable beds, with many of those people suffering with arthritis and its resulting mobility issues. If you think that adjustable beds are only available in hospitals, then it's time you're told the options available to you in the modern age! While it's true that adjustable beds are often used in hospitals because of the many medical benefits they provide, it's not all they are used for – they can also be used in the comfort of your own home. Even if you don't have arthritis, having an adjustable bed can be extremely beneficial.
The adjustable beds we sell at Grosvenor Mobility are helpful for those with arthritis as they can help people find a comfortable position to sleep in. Not only that, but having an adjustable bed offers a wider range of positions to try, and with our split mattress designs you can do this without disrupting the sleep of your partner.
You Work Hard and Deserve to Rest
Having arthritis is extremely difficult, painful, and sometimes distressing. Daily tasks are often difficult and being on your feet all day can cause pressure to build-up in your joints. When you get a good night's sleep, it can help relieve all the painful symptoms, reduce swelling and help your body to heal. However, having arthritis commonly causes difficulty sleeping, making proper rest extremely difficult.
Finding the Right Sleep Position with Arthritis
Adjustable beds allow for ease-of-use, helping people achieve the right sleeping position for them, easily. Adjustable beds help you find the sleeping position best suited for you, by allowing you to adjust both your upper and lower body positions to achieve the ultimate comfort.
Adjustable beds are ergonomic, which means both the head or the foot of the bed (or both) can be adjusted to provide a more comfortable sleeping position. What's more, adjustable beds can also help arthritis sufferers get in and out of bed with ease – allowing the independence they often crave for.
Distribute Weight Evenly
If you have arthritis, what you sleep on can have a significant impact on your overall comfort and pain relief. The biggest issues people with arthritis suffer with is all the pressure that is placed on their joints. Arthritis causes joint tenderness and pressure, so sleeping in an unusual position during the day, or spending most your time laid up in bed can have a negative effect.
Improve Blood Flow for Joint Pain Relief
Adjustable beds are beneficial for arthritis sufferers as they improve blood flow to the affected areas of the body by decreasing the inflammation in the surrounding joints. Furthermore, one of the causes of arthritis is the build-up of lactic acid that contribute to feelings of stiffness and soreness in the joints. Improving circulation can drastically improve arthritic symptoms, allowing for a decrease in swelling and tight muscles.
Adjustable beds help improve circulation and blood flow by allowing you to change position throughout the night, helping you adjust the bed for comfort when you need to.
The Adjustable Beds We Sell
Here at Grosvenor Mobility, we sell a variety of high-quality adjustable beds. As a company with a first-class reputation in the mobility industry, we pride ourselves on providing an unrivalled service and top-quality products to all our customers in the UK.
At Grosvenor Mobility, we work hard to improve the quality of life for our customers.
By purchasing your adjustable bed from us you can rest assured your bed will be made from the highest-quality materials and covered by our five-year warranty. At Grosvenor Mobility, our adjustable beds are available to everyone, no matter your age, stage of life, or general health.
We Provide FREE Demonstrations
At Grosvenor Mobility, we provide FREE, no-obligation demonstrations to all our customers. We know how daunting the selection of an adjustable bed can be, and we want you to have peace of mind that you're buying exactly what you want. What's more, our adjustable bed demonstrations are held in the comfort of your home at your convenience. There's absolutely no obligation and you get the chance to see what your chosen bed looks like in your home.
Call Grosvenor Mobility Today
If you suffer from arthritis, don't let it affect your sleep. Call Grosvenor Mobility today to request an adjustable bed that is fully customisable to your needs. Struggling to sleep properly and comfortably is a common problem for arthritis sufferers but it doesn't need to be. With an adjustable bed from Grosvenor Mobility, you can experience a peaceful and comfortable night's sleep. Call us today for more information.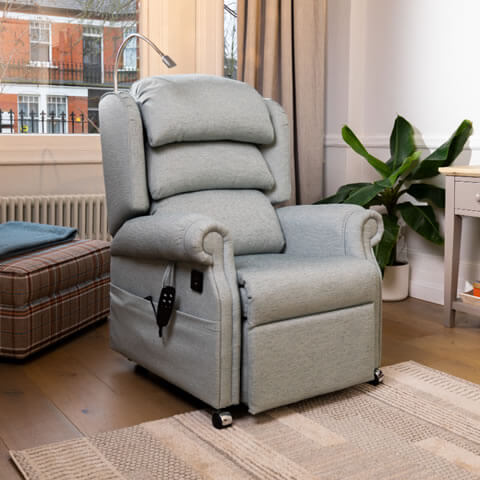 The Chair Collection
At Grosvenor Mobility, your comfort is our priority. We believe that everyone should have the freedom to be able to relax in complete comfort independently in their home. It's why we proudly supply only the highest quality Rise and Recline Chairs and Adjustable Beds to aid you in your home.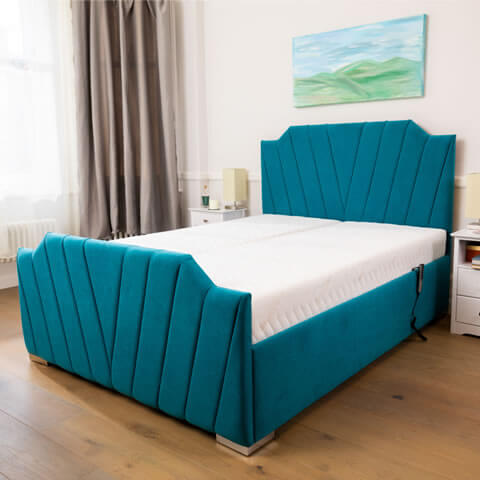 The Bed Collection
The bedroom is your sanctuary. It's your place to rest, unwind and totally relax. But to do so, you need the perfect bed; comfortable and luxurious. At Grosvenor Mobility our range of Adjustable Beds do just that. Featuring easy to use handsets that operate our ultra-quiet motors allowing you complete control at the touch of a button.