Health benefits of Adjustable Beds
Articles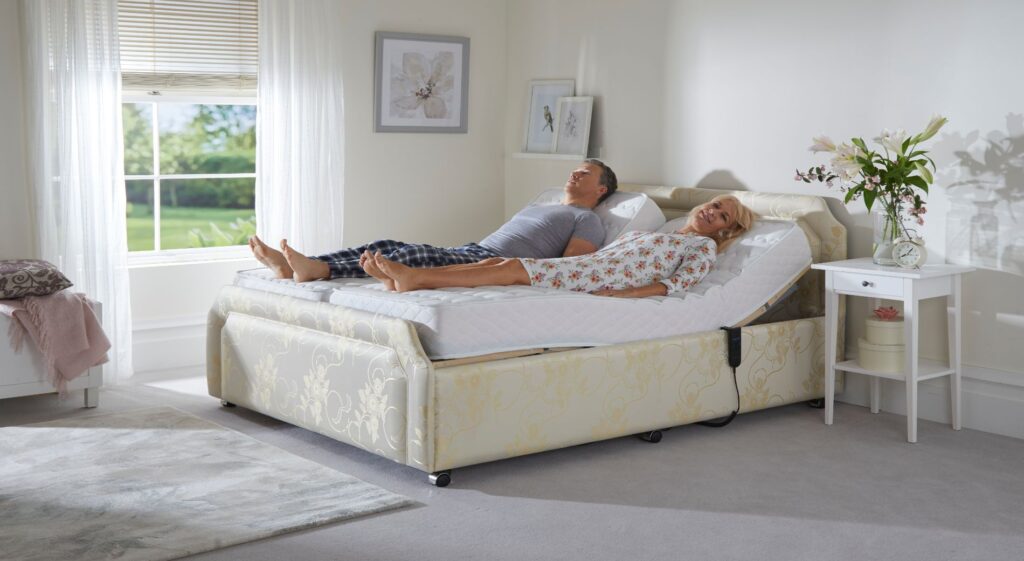 One thing many people don't know about adjustable beds is that they can make you healthier. The medical benefits of adjustable beds are no longer limited to hospital use, they are now available to everyone to take advantage of. And the addition of a memory foam or natural latex mattress can make all the difference to your night's sleep.
Let's take a look at the numerous health benefits of adjustable beds and why they could be just what you need for the best night's sleep ever.
Adjustable Beds Alleviate Back Pain
Having a flat bed is very restrictive on your body, causing you to sleep in cramped positions with improper posture as you sleep. People who struggle with back pain often find it is worsened by sleeping on a flat bed.
Having an adjustable bed alleviates back pain as the bed doesn't have to lay flat. Simply inching your adjustable bed at 45 degrees can help provide proper relief for your lower back, helping you sleep comfortably. What's more, adjustable beds allow for raising of the foot of the bed, relieving even more pressure on the spine. Adjustable beds are especially beneficial to people who have had back surgery.
Adjustable Beds Help Prevent Snoring
How many years have you been putting up with your partner's snoring? The answer is likely too many! It's time you invested in an adjustable bed. Lying flat on a horizontal mattress can restrict the air tubes, causing snoring to worsen. By simply elevating the upper body, your partner will benefit from increased air flow, significantly reducing their snoring habits.
Relief from Heartburn, Indigestion and Acid Reflux
Another health benefit of an adjustable bed is the relief that is offered from symptoms such as heartburn, indigestion and acid reflux. Elevating the body 6 to 8 inches during sleep helps the stomach retain acids, reducing the effects of heartburn, indigestion and acid reflux.
Adjustable Beds Help Soothe the Pain of Arthritis
Adjustable beds help soothe symptoms of arthritis in suffers – especially arthritis located in the upper or lower body. Adjustable beds provide better support than horizontal beds and decrease the pressure on the joints, thereby reducing the painful effects of arthritis.
Adjustable Beds Reduce Swelling
If you've ever hurt yourself, perhaps you've had a fall, or you've sprained a limb, you know how important it is to elevate your limb to prevent pain and reduce swelling. Adjustable beds allow for easy elevation, thereby reducing swelling in the limbs. Even if you haven't injured yourself but you simply spend the majority of your day on your feet, an adjustable bed can be beneficial. Elevating your legs after a long day at work will not only help them feel far better but help combat long-term problems such as varicose veins.
Adjustable Beds Relieve Insomnia
A lot of people suffer with insomnia because they struggle to find a sleeping position that is comfortable for them. The good thing about an adjustable bed is it allows you to adjust your position to one that allows you to sleep better. This prevents premature waking and improves oxygen levels to ensure a better night's sleep.
Better Lifestyle and Peace of Mind
Many people read in bed or watch TV and because beds are designed for lying down, they aren't the best ergonomically to be in a seated position. An adjustable bed allows you to raise your back to ensure you are in the perfect position for being seated.
Allow for Ease of Getting in and Out of Bed
For many people, as they age or find themselves faced with medical issues, getting in and out of a horizontal bed can become increasingly difficult. An excellent benefit of adjustable beds is the ease of getting in and out of them. This ease of mobility is ideal for those with restricted movement or weakness in their hands and feet. Adjustable beds allow for gentle raising of the torso, making it easy for an individual to swing their legs out of bed and get into a standing position of move into a wheelchair. The functionality of adjustable beds makes mobility much easier for many, allowing for increased independence to those who would usually require assistance getting in and out of bed.
Provide an Improvement in Circulation
For many people with restricted movement, circulation can be a problem, causing varicose veins and ulcerated legs, only made worse by those long periods of uncomfortable bed rest. Unfortunately, the best cure is movement and exercise and for many this is not possible. So, another way to boost circulation is to use an adjustable bed to raise your legs above your heart.
With an adjustable bed, raising the position of your legs is remarkably easy and comfortable, helping increase blood flow around the body. Increased circulation has a plethora of benefits and you will certainly see the changes to your overall health by increasing your body's circulation.
Improve Overall Health and Comfort
Adjustable beds aren't just for the elderly or those with medical difficulties, they can also significantly improve the lives of anyone who wants a more comfortable lifestyle. Our adjustable beds provide health benefits for everyone, whether you need relief from health issues, or you enjoy activities such as watching TV or working on your laptop in bed and you want to do them in more comfort – an adjustable bed is just the thing you need!
Receive Your FREE Demonstration Today
If you're unsure whether an adjustable bed is for you, let our specialists give you a FREE, no-obligation demonstration in your home at your convenience. You don't have to make a purchase at the end of the demonstration, it is simply for your convenience so that you can understand how an adjustable bed works, how it looks in your space, and whether it is the right choice for you.
Call us today for more information!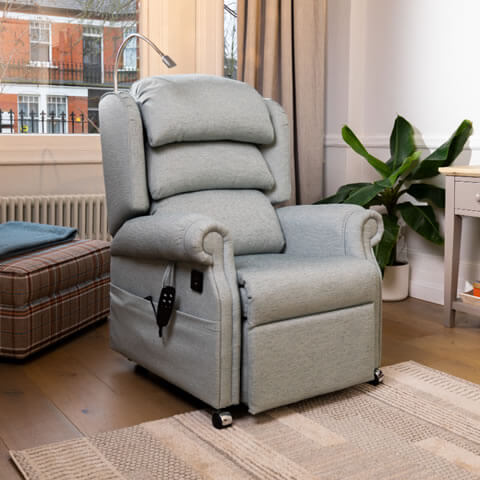 The Chair Collection
At Grosvenor Mobility, your comfort is our priority. We believe that everyone should have the freedom to be able to relax in complete comfort independently in their home. It's why we proudly supply only the highest quality Rise and Recline Chairs and Adjustable Beds to aid you in your home.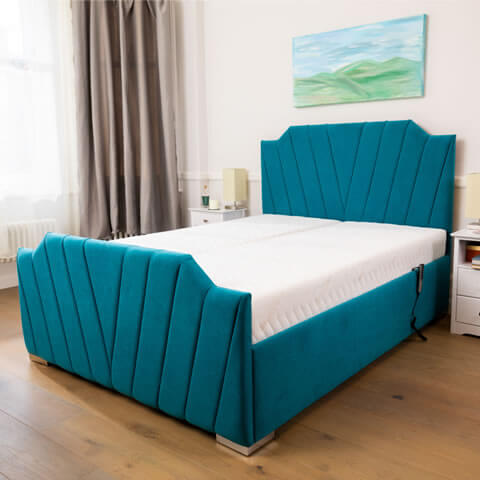 The Bed Collection
The bedroom is your sanctuary. It's your place to rest, unwind and totally relax. But to do so, you need the perfect bed; comfortable and luxurious. At Grosvenor Mobility our range of Adjustable Beds do just that. Featuring easy to use handsets that operate our ultra-quiet motors allowing you complete control at the touch of a button.