Nine benefits of home care services
Help and Advice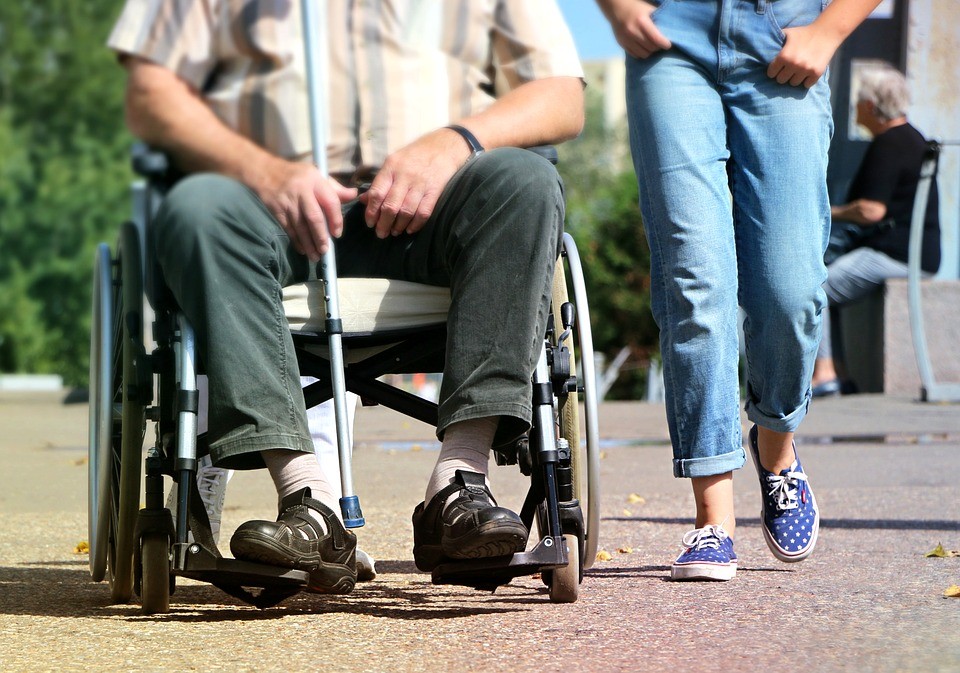 For many people, balancing the daily demands of employment, children, housework, and caring for an elderly relative can be overwhelming. And often there isn't enough time in the day to care for everyone's individual needs. Unfortunately, many people do not ask for help when they need it and are worried that requesting home care services means they are failing in their duties. However, this is not the case and there are many benefits of home care services individuals need to take advantage of, including the following.
Home Care Provides the Help You Need
Home care is a beneficial and affordable choice for many people, providing them with the support their loved ones need in the comfort of their own homes. Home care provides you with the support you need to provide help and care to elderly family members, no matter how busy you are.
Gives Help when You Can't
We all have our own lives, priorities, and tasks keeping us busy and often providing care for an elderly relative on top of this can be extremely difficult. What's more, you may have the added complication of living very far away from the elderly relative in need. If this is the case, a qualified carer can be hugely beneficial.
Home care professionals can give help even when you can't, providing you with peace of mind that the elderly people you love are looked after – even if they live far away from you!
Helps Encourage Independent Living
Home care services provide elderly adults with the opportunity to receive the daily help and personal care they need to preserve their dignity and help them continue to live an independent life. Individuals can receive care designed specially to meet their specific daily needs. Home care provides people with a good quality of life, assistance with daily living, and so much more.
Ensures Medical Needs are Met at Home
Many elderly people take medication to help them in their day-to-day living and health maintenance. The benefit of home care services is that they help individuals manage their multiple prescriptions and ensure the right medication is being taken at the right times. This helps control health conditions and prevent accidental overdose or missed medications.
Nutritional Support and Encouragement
As people age, it is common for their appetites to decrease, preventing them from getting all the daily nutrients they need. Some home care services provide individuals with the nutrition advice and encouragement they need, whether through home-cooked meals, counselling, or daily support. If you want to ensure your loved ones are getting the daily nutrition they need to stay health, home care services could be a significant benefit to you.
Provide Companionship and Care
Loneliness is one of the biggest struggles for the elderly, with many people living in isolation for weeks at a time before seeing anyone. If you have too many other commitments and cannot easily maintain a regular visiting schedule or you live too far away for regular visits every week, why not hire home care services?
Home care professionals can provide much-needed companionship for the elderly through social interaction, games, movies, reading, and other social activities. The benefits of socialisation and companionship can do amazing things to the health of an elderly relative and keep them alert, active, and happy.
Help with Housework
Maintaining the house can be extremely difficult for the elderly, especially if they have health problems that affect their mobility. When ageing adults struggle with the daily demands of housework, such as doing the dishes, laundry, and vacuuming, home care services are extremely beneficial. Not only do they provide you elderly relative with the support they need, but they also help individuals to maintain a safe and healthy home.
Home Care is Healthy
Research has shown that individuals who have home care support enjoy a better quality of life and have fewer health complications, comparable to those managing on their own or with minimal support from family and friends.
One-to-One Care
One of the best things about home care services is that they provide one-to-one care for individuals who need it. This allows strong relationships to develop and provides meaningful, long-lasting help in the comfort of home.
There are many benefits of home care services, we have only listed a few of them and we hope they have given you an insight into a care option available for the elderly. If you have an elderly relative who requires a lot of day-to-day support and care, but you cannot manage on your own, perhaps consider the benefits of home care services and whether this option would be right for you and your family.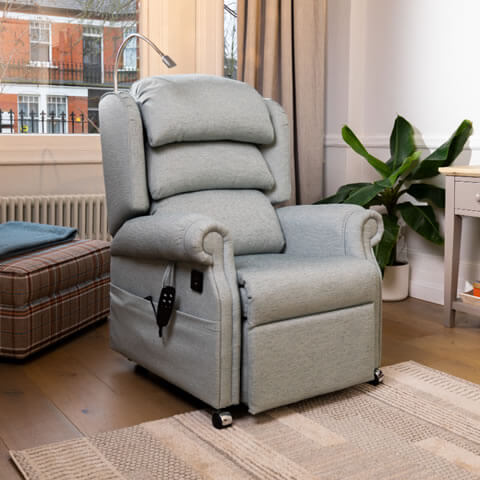 The Chair Collection
At Grosvenor Mobility, your comfort is our priority. We believe that everyone should have the freedom to be able to relax in complete comfort independently in their home. It's why we proudly supply only the highest quality Rise and Recline Chairs and Adjustable Beds to aid you in your home.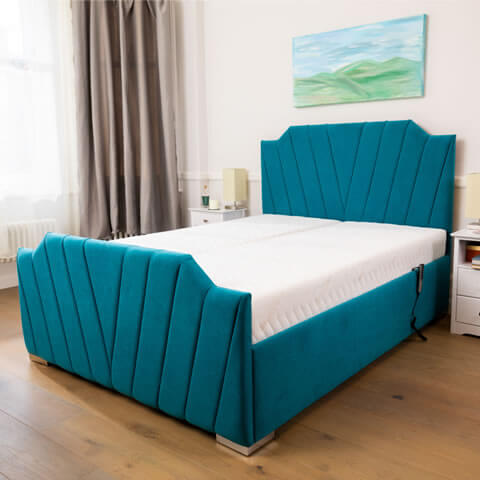 The Bed Collection
The bedroom is your sanctuary. It's your place to rest, unwind and totally relax. But to do so, you need the perfect bed; comfortable and luxurious. At Grosvenor Mobility our range of Adjustable Beds do just that. Featuring easy to use handsets that operate our ultra-quiet motors allowing you complete control at the touch of a button.