Can Adjustable Beds help you sleep better?
Articles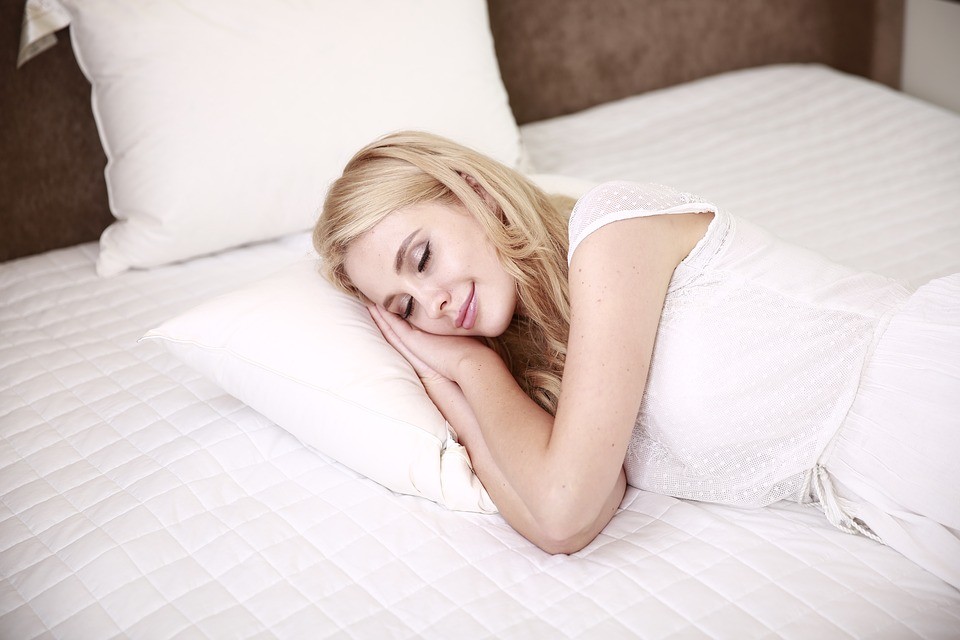 Adjustable beds look like luxury – especially in commercials, but can they actually help you sleep better? I mean that's the biggest part of the battle, isn't it, trying to sleep comfortably and properly? The purpose of an adjustable bed is to provide a superior level of comfort than average beds by extending the range of positions available to sleepers.
We spend almost one-third of our lives in bed, so it's important that we get a good night's sleep. Many flat beds are extremely uncomfortable and not beneficial for our health. There is no reason you should have to put up with discomfort during the night and there is a solution; adjustable beds! In this article we will look at whether adjustable beds help you sleep better and if they do, how they achieve this.
Adjustable Beds Alleviate Joint Pressure
Pain from medical conditions, an unsupportive mattress or extensive daily activities is a common problem that keeps people awake at night. Adjustable beds can help alleviate pain in sleepers by providing a variety of supportive sleeping positions and alleviating the pressure on joints. An adjustable bed achieves this by allowing the sleeper to elevate their head and feet slightly, adopting a neutral position that redistributes their weight and reduces any underlying tension and pain.
You Stay Comfortable for Longer in an Adjustable Bed
For many people, difficulty getting to sleep can cause a lot of disgruntled thrashing around in bed, tossing and turning, trying to find a comfortable position. With an adjustable bed, you can find a position that holds your body in a comfortable, weightless position that you can sleep for the rest of the night.
Adjustable Beds Reduce Snoring and Trouble Sleeping
Snoring is a huge complaint amongst couples. If you're on your own and you're a snorer, it's likely it doesn't affect you. However, having a partner who snores can make for many sleepless nights. Although an adjustable bed is not the cure for snoring, it can help reduce this common complaint. Simply elevating the head on an adjustable bed can reduce snoring as it helps increase oxygen to the body, improving circulation as well. With an adjustable bed, you can have a snore-free night at the push of a button!
Adjustable Beds Reduce Acid Reflux and Indigestion
Have you ever gone to bed after a big meal and felt that familiar feeling of indigestion rising in your throat? We've all been there. Reflux and indigestion can cause significant discomfort, the last thing you want to experience when you're trying to sleep. People who suffer from reflux and indigestion often find their symptoms are made significantly worse by lying flat, so they prop themselves up on cushions and pillows.
With an adjustable bed, the upper body can be elevated to alleviate the symptoms of reflux and indigestion. For people who suffer from these problems, medical experts recommend elevating the upper body at night to help reduce symptoms and an adjustable bed can help you do that comfortably, giving you a good night's sleep!
Comfort and Convenience for Everyone
One of the things that makes adjustable beds so popular is the convenience they offer to users. The adjustable base allows sleepers precise control over their sleep positions at the touch of a button – it couldn't be easier! What's more, adjustable beds are also available with split bases. So, if you have a partner and you want to enjoy the benefits of an adjustable bed for yourself but still sleep beside your partner, this is now possible! Adjustable beds are available with split bases, which have two sides for two separate users. This allows couples to sleep next to each other and enjoy the benefits of an adjustable bed without compromising the comfort or rest of another. What could be better?
We Offer FREE Adjustable Bed Demonstrations
If you are unsure whether an adjustable bed is right for you, call Grosvenor Mobility today. We will send one of our bed specialists to your property at a time that suits you, to provide a professional, no-obligation and FREE adjustable bed demonstration. This lets you know how adjustable beds work, whether they would work in your space, and you get to get to experience the comfort of the mattress!
Buy Your Adjustable Bed Today
If you're one of the millions of people who struggle to sleep properly or comfortable, you may want to consider purchasing an adjustable bed. With all of their benefits, adjustable beds will give you a good night's sleep like no other. Don't believe us? Receive a FREE, no-obligation demonstration from Grosvenor Mobility today! Give us a call, you don't want to miss out!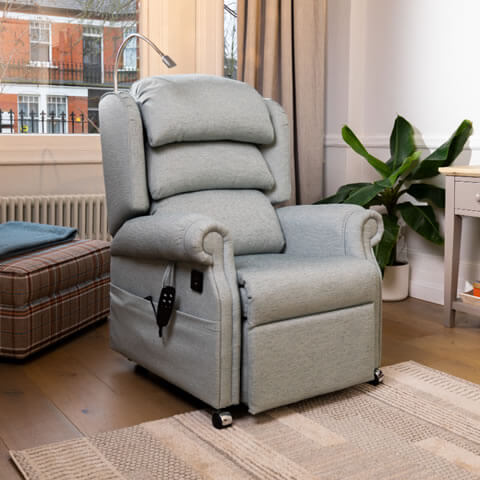 The Chair Collection
At Grosvenor Mobility, your comfort is our priority. We believe that everyone should have the freedom to be able to relax in complete comfort independently in their home. It's why we proudly supply only the highest quality Rise and Recline Chairs and Adjustable Beds to aid you in your home.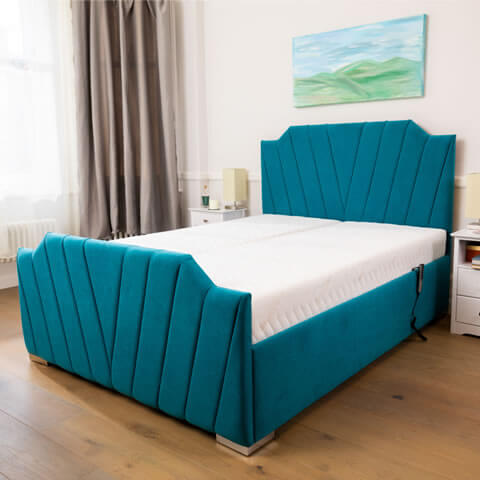 The Bed Collection
The bedroom is your sanctuary. It's your place to rest, unwind and totally relax. But to do so, you need the perfect bed; comfortable and luxurious. At Grosvenor Mobility our range of Adjustable Beds do just that. Featuring easy to use handsets that operate our ultra-quiet motors allowing you complete control at the touch of a button.